NFL Spin Zone Draft Path: Tanzel Smart Ready To Show Improvements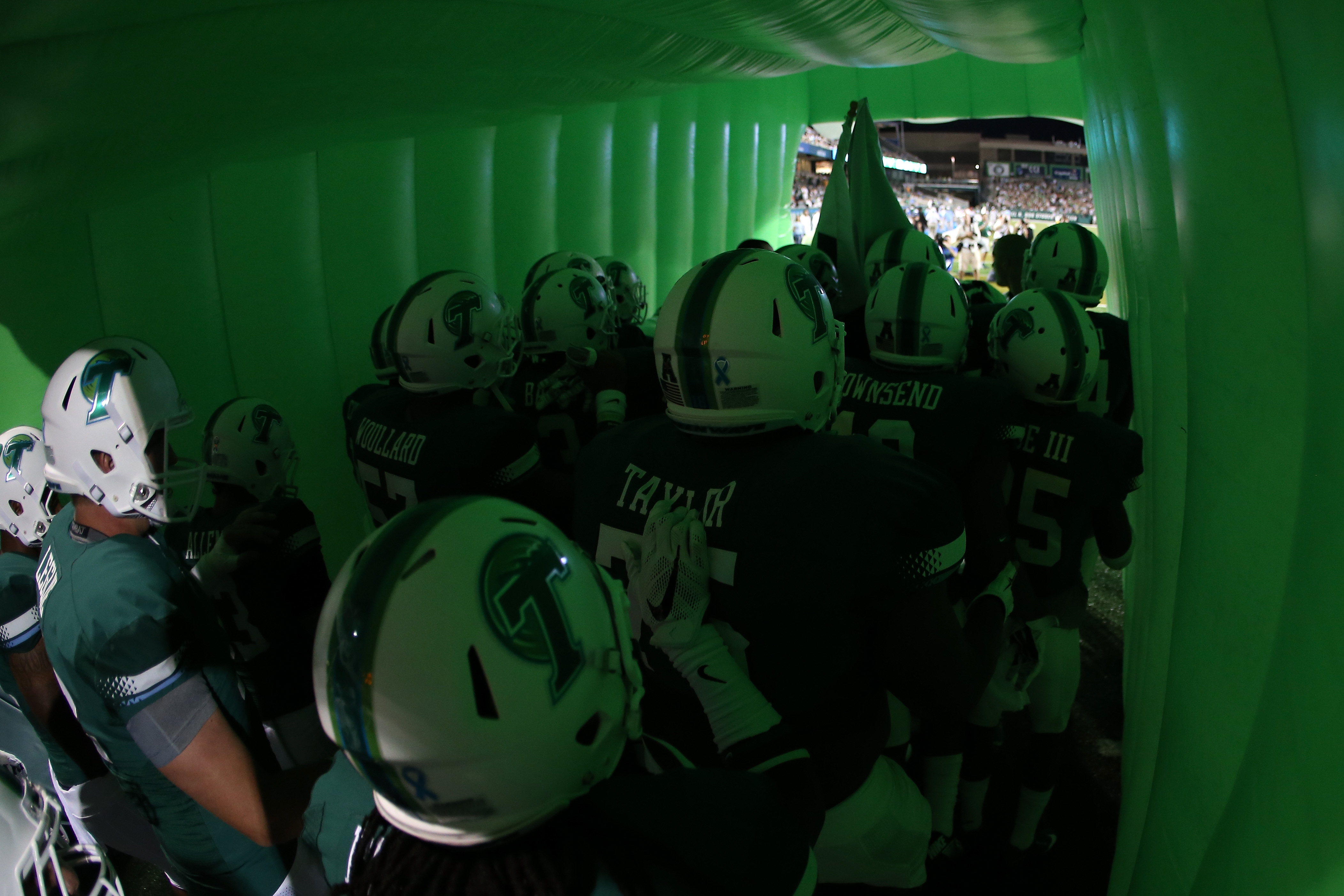 The start of the 2016 NCAA football season is already here following a California-Hawaii matchup in Sydney, Australia last week. The rest of college football gets their start this week – including Tanzel Smart and the Tulane Green Wave kicking off their season on Thursday night when they travel to Wake Forest.
Both Tulane and Wake Forest are coming off 3-9 records in 2015 and looking to prove analysts wrong – as both are predicted to have tough seasons ahead of them in the American Athletic Conference and ACC, respectively. After a productive summer camp with new coach Willie Fritz, Smart realizes that this opening road test is not going to come easy for the Green Wave.
"We need to make sure we move their quarterbacks off their spot early and disrupt his pocket presence," Smart said when asked about how to disrupt the Demon Deacons' offense early in the game. "They also come with a lot of power and a good tight end. We just need to be physical – get some hands on them early."
The opening game is one where Smart can show if his focus on increased pass rushing ability and hand placement has been a success in the offseason. Wake Forest had the 123rd ranked rushing offense in FBS during the 2015 season – finishing 59th in passing offense. This reliance on the pass game will present ample opportunity for Smart against an offensive line that has struggled to protect the passer, at times. They have improved on their 2015 line, per reports, but Smart could show his growth against this group.
Not only has Smart been working at "getting hands on them" in terms of physicality, but he has also been hard at work improving his hand placement throughout camp. This underrated aspect of defensive line play is something that both Smart and the Tulane coaching staff identified as something that could improve Smart's game.
These nuance drills are often difficult to practice due to time constraints, but Smart has made sure to get his extra work with and without line opponents. "Hitting the sleds," Smart said when asked where some of this hand placement work has come. "That and getting the most out of individual drills with you and your teammates – hitting the chest. Then taking that work into team period, just working on that hand placement."
That veteran presence in practice has been a big factor for Tulane entering 2016. Smart is one of just 12 seniors on the roster – and one of just seven true-seniors. His ability has always helped him stand out on the field, but he has been looked upon as a more vocal leader in 2016. This is a role he is slowly growing into throughout camp. "The coaches can tell you only so much," Smart said when asked about stepping up as a vocal leader. "Sometimes these practices can be lagging and we just need someone to rekindle that fire."
Not only has Smart been dealing with becoming a more vocal leader, but he has helped take an off-field burden and make it a positive for the Green Wave. Smart, a Baton Rouge, Louisiana native, has been one of the figures that is helping his team work with the community after the recent tragic flooding in his native area.
Tanzel Smart's family was displaced by the floods, but overall were left unharmed by the floods. This has turned into a cause that Smart and his teammates are looking to build upon, not only to help bring the area back – but to grow closer as a team and family.
With the season-opener fast approaching, Smart knows he and his teammates have a long road ahead if they want to prove many wrong and have a successful season – but he also knows the strength of the team lies in their unity. "We know the offense is gonna pick us up when we need them, and as a defense we are gonna pick them up when they need us."
This article originally appeared on