NFL schedule Week 6: Who plays on Sunday night?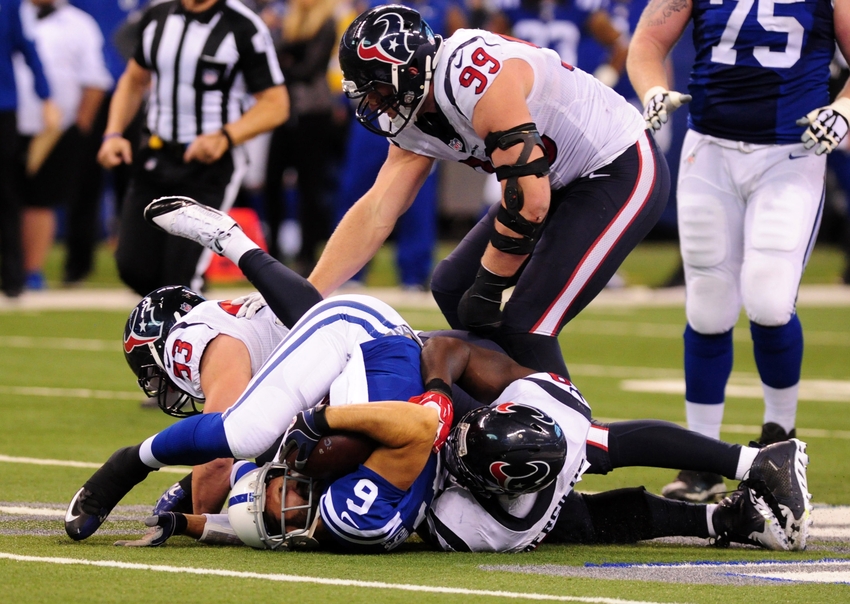 The NFL is starting to separate the men from the boys as Week 6 gives teams in the lower tiers of the playoff race a chance to gain some ground.
We are now six weeks into the NFL season, and things are starting to maybe take shape. they're not definitely taking shape, but there are things that are falling into place that could start to set up the playoff picture.
Right now it appears that the Minnesota Vikings and New England Patriots are the best team in either conference, but that doesn't mean they're destined to meet in the Super Bowl. Teams like the Packers, Chiefs, Broncos, Falcons and Cowboys are all just as hungry to get a playoff spot and a clean shot at the Super Bowl, but none of those teams are going to be featured on Sunday Night Football.
Instead, we're going to be subjected to a matchup between the Colts and Texans. While we're not being saved by a flex to a better game, the country is going to have to watch this thing and hope nothing bad happens. Why couldn't the presidential debate have been scheduled for tonight rather than last week when there was a game we actually wanted to watch on.
Not to be total gloom and doom, there are things to like about this game. Will Fuller and DeAndre Hopkins are having great seasons despite Brock Osweiler being their quarterback. There's also always hope that Andrew Luck will overcome Ryan Grigson's horrible front office decisions and win a game in spectacular fashion.
So who plays on Sunday Night Football, when does it kickoff and where will all of the action go down? We have the information you need right here so you don't miss a second of the game:
Date: Sunday, October 16th
Start Time: 8:25pm ET
Venue: NRG Stadium
Location: Houston, TX
Teams: Colts vs. Texans
TV Channel: NBC
Live Stream: Stream 1 | Stream 2
Be sure to check back to FanSided.com all Sunday night for the latest highlight and results.
More from FanSided
This article originally appeared on