NFL schedule Week 13: Who plays on Thursday night?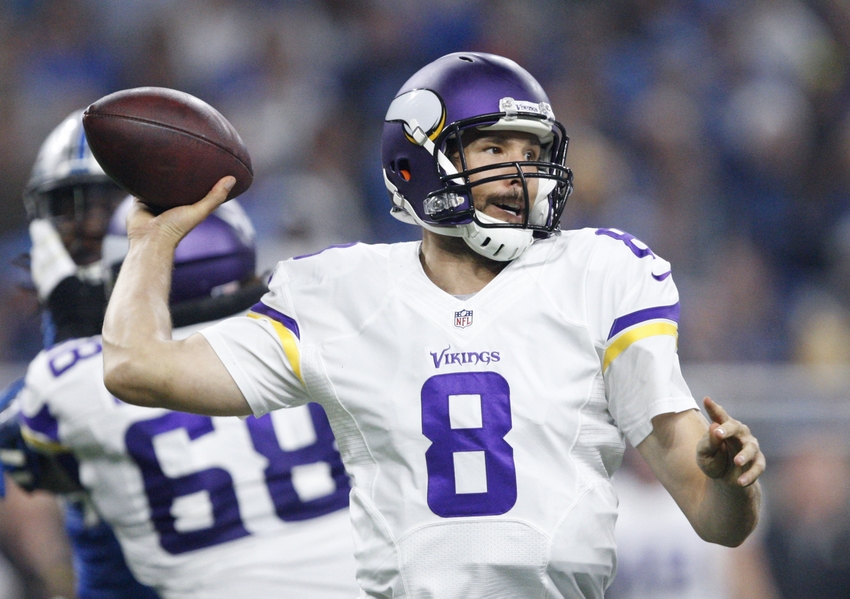 The NFL will be Week 13 on Thursday Night Football on December 1. Who will be the two teams playing in primetime on Thursday night this week?
Week 13 of the 2016 NFL season will begin with Thursday Night Football on December 1. What are the two NFL teams that will be playing the first game of Week 13?
The Minnesota Vikings (6-5) will host the Dallas Cowboys (10-1) on Thursday Night Football in Week 13. Kickoff from US Bank Stadium in Minneapolis will be at 8:25 p.m. ET on Thursday, Dec. 1. NBC, the NFL Network and Twitter will carry the telecast.
Both teams surprisingly won't be playing on a short week this Thursday. Keep in mind that both NFC teams played on Thanksgiving Day in Week 12, so they will have a full week's worth of rest to get ready for this crucial game.
Dallas is 10-1 on the season and has the best record in the NFC through 12 weeks. Should the Cowboys win on Thursday night, Dallas has a shot at clinching an NFC Playoff berth. They would be the first team to do so. Dallas would need to beat the Vikings and both the Tampa Bay Buccaneers and the Washington Redskins to lose for this to happen.
Minnesota is in desperation mode entering Week 13. The Vikings are 6-5 and a game back of the Detroit Lions (7-4) in the NFC North standings. However, the Vikings lost both games to the rival Lions this season, including a heartbreaker on the road at Ford Field on Thanksgiving Day. Let's not forget that the Green Bay Packers are still in the NFC North race at 5-6 after beating the Philadelphia Eagles on the road on Monday Night Football in Week 12.
The Cowboys are the better and the healthier of the two teams. If Dallas gets into the end zone three times, that might be enough to seal the Vikings fate. Minnesota isn't scoring 28 points on anybody this season.
This article originally appeared on