NFL schedule Week 12: Who plays on Thanksgiving?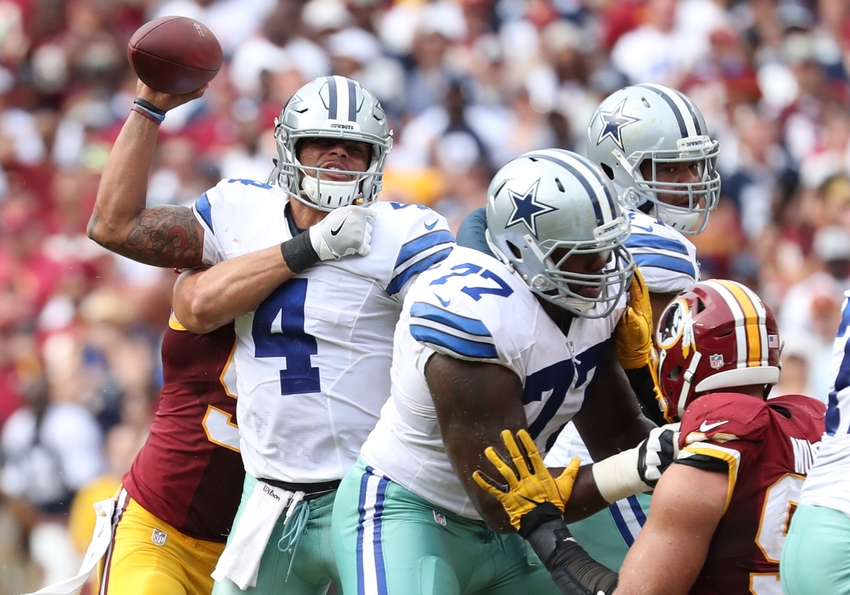 There are three NFL games on the slate for Thanksgiving 2016. Which six NFL teams will be playing on Thanksgiving this year?
Thanksgiving is about three things in America: food, family, and football. You will have more than enough of all three on Thursday. There are three NFL games on tap for your enjoyment on November 24.
The first game will be an NFC North rivalry game between the Minnesota Vikings (6-4) and the Detroit Lions (6-4). Kickoff from Ford Field in Detroit will be at 12:30 p.m. ET. CBS will have the telecast.
The winner of Vikings at Lions on Thursday will be in first place in the NFC North at a respectable 7-4. Detroit won the previous biannual meeting earlier this season in Minneapolis.
The second game on tap Thanksgiving Day 2016 will be a huge NFC East rivalry game between the Washington Redskins (6-3-1) and the first-place Dallas Cowboys (9-1). Kickoff from AT&T Stadium in Arlington will be at 4:30 p.m. ET. FOX will have the telecast.
Dallas has won a franchise-best nine straight games to have the best record in football. Washington won a thrilling Sunday Night Football game over the Green Bay Packers. The Redskins are in possession of the second NFC Wild Card spot through Week 11. Dallas won the previous biannual meeting earlier this season in Landover.
Finally, the Thursday Night Football game will be against a pair of .500 AFC teams in the Pittsburgh Steelers (5-5) and the Indianapolis Colts (5-5). Kickoff from Lucas Oil Stadium in Indianapolis will be at 8:30 p.m. ET. NBC will have the telecast.
Pittsburgh trails the 5-5 Baltimore Ravens by virtue of the head-to-head tiebreaker in the AFC North race. Indianapolis is one game back of the first-place Houston Texans (6-4) in the AFC South race. The Colts are half a game ahead of the Tennessee Titans (5-6), a team that Indianapolis has beaten 11 straight times, including both biannual meetings this year.
Not all Thanksgiving Day games have been exciting over the years. It's a rare treat to have all six teams playing on Thursday be very much in the thick of things this late into the season.
This article originally appeared on