NFL schedule Week 10: Who plays on Thursday night?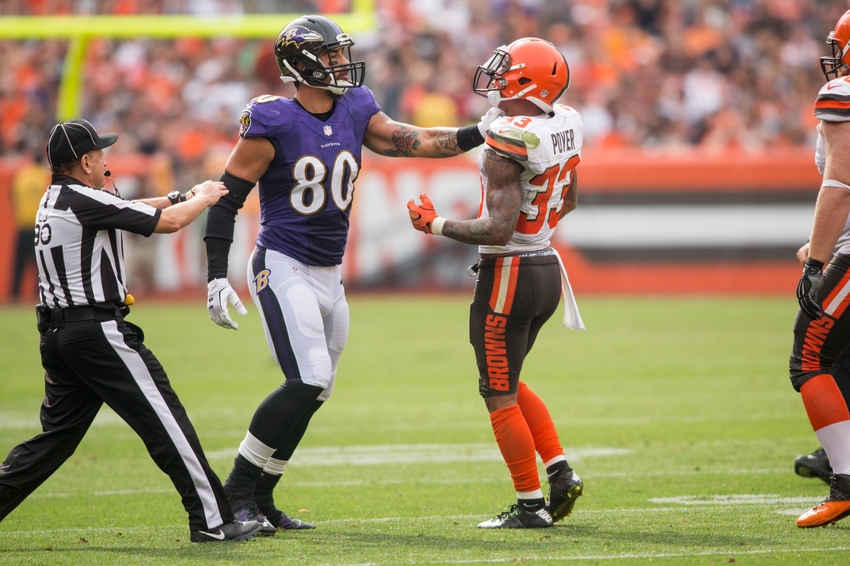 Week 10 of the 2016 NFL season begins on Thursday, Nov. 10. Which two NFL teams are playing on Thursday Night Football this week?
It's already Week 10 of the 2016 NFL season. That means Thursday Night Football is just around the corner. Which two divisional rivals are going to settle things on the gridiron for our enjoyment on Thursday night this week?
Thursday Night Football will be in Baltimore, Maryland on November 10th, as the first place Baltimore Ravens (4-4) will host their AFC North rival, the winless Cleveland Browns (0-9). Kickoff from M&T Bank Stadium will be at 8:25 p.m. ET. The NFL Network will have the telecast.
Baltimore won the previous meeting between these two teams on September 18th in Cleveland, 25-20. Cleveland plays hard, but has the roster to compete for all 60 minutes of an NFL game. However, that Week 2 loss was one that Cleveland had its opportunities to win and came up short.
The Ravens took control of the AFC North race by beating the arch rival Pittsburgh Steelers in Week 9, 21-14. Baltimore will need to beat Cleveland hope that both the Steelers and the Cincinnati Bengals lose in Week 10 to maintain first place in the AFC North.
Pittsburgh has a brutal match-up on Sunday against the 7-1 Dallas Cowboys. The Bengals have to travel to the Meadowlands to play the 5-3 New York Giants on Monday Night Football. If Baltimore takes care of Cleveland like it should, the Ravens will stay in first place at 5-4.
Cleveland is almost inevitably going to get the No. 1 pick in the 2017 NFL Draft. The Browns' biggest competitor for the worst team in football is the San Francisco 49ers. The 49ers have lost seven straight games to fall to 1-7 on the season.
San Francisco desperately needs a franchise quarterback. Who's to say that the Browns don't take the best player available at the top of the draft and ride it out with Cody Kessler for another season?
More from FanSided
This article originally appeared on