NFL Rumors: Rob Gronkowski expected to miss another game for Patriots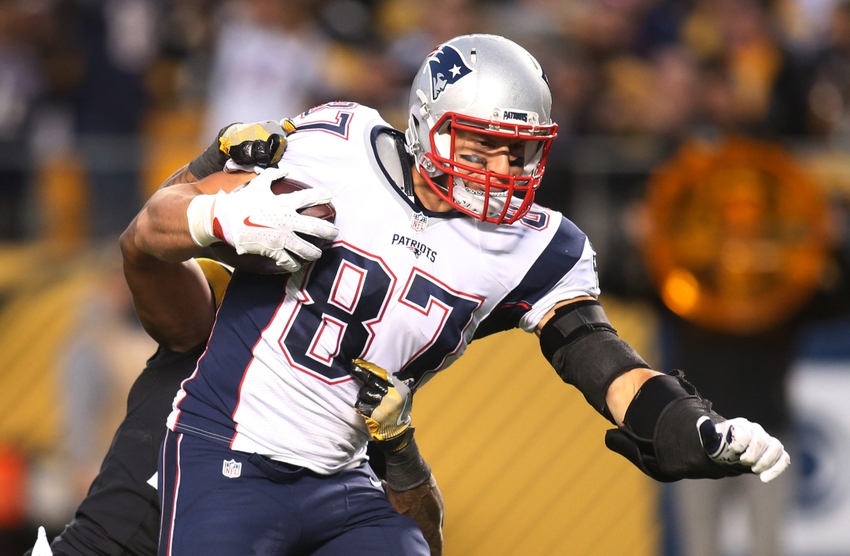 After missing last week's game with a chest issue, New England Patriots tight end Rob Gronkowski is in line to be out again.
The New England Patriots did just fine without tight end Rob Gronkowski in Week 11 against the San Francisco 49ers, with a 30-17 win as Tom Brady threw four touchdowns. Gronkowski suffered a chest injury in Week 10 against the Seattle Seahawks, leading to some speculation he has a punctured lung.
With another soft opponent on the schedule, the Patriots may be without "Gronk" again this week.
Rob Gronkowski is not expected to play this Sunday against the Jets. The Patriots staff is prepping the offense without him per sources

— Dianna Russini (@diannaESPN) November 23, 2016
A chest or lung issue is a different level of concern than most other injuries, so exercising some caution in Gronkowski's case is well warranted. The Patriots are notably secretive when it comes to disclosing any injuries or declaring game day statuses, so this news about Gronkowski qualifies as very notable.
Martellus Bennett did not have a great game against the 49ers last week, with just one catch (on two targets) for 14 yards. But he has had a solid season thus far, with 39 receptions for 518 yards and four touchdowns as second fiddle to Gronkowski. When Gronkowski missed Week 2 against the Miami Dolphins, Bennett delivered with five catches for 114 yards and a touchdown.
The Patriots absolutely expect to make another deep playoff run this year. So making sure Gronkowski is completely available at the most important time of the season, beyond any danger to his personal health, has to be a top priority.
After the game against the Jets on Sunday, the Los Angeles Rams will come to Foxboro in Week 13. If there's any doubt about Gronkowski's health a week from now, it would not be surprising if he missed a third straight game against a third straight easy-looking opponent.
This article originally appeared on