NFL Rumors: Redskins May Let DeSean Jackson Walk After Season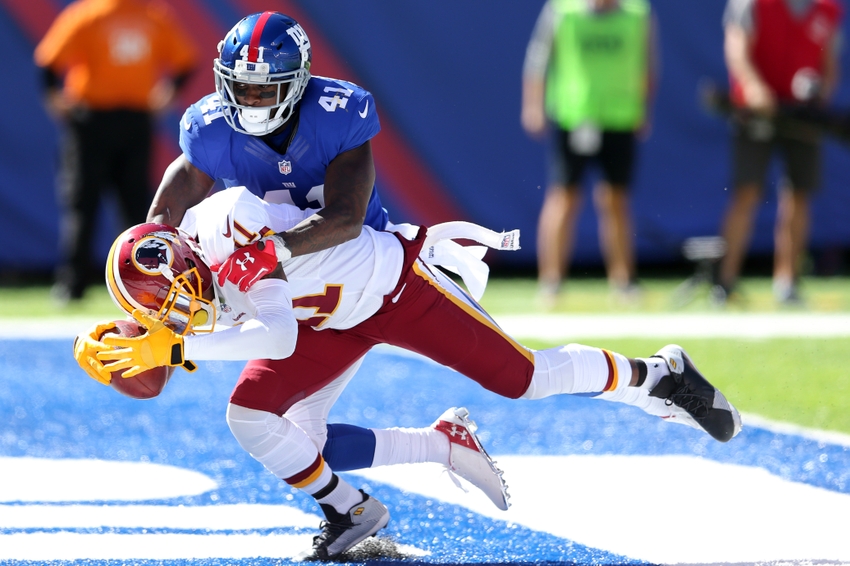 Washington Redskins wide receiver DeSean Jackson is one of the best deep threats of this generation, but he may not have a place in the team's future.
After handing the Minnesota Vikings their fourth straight loss, the Washington Redskins are 5-3-1 and still in the playoff hunt. In Sunday's 26-20 win, the Redskins managed to outclass one of the NFL's best defenses. And they didn't need help from star wide receiver DeSean Jackson to record the victory.
Jackson is dealing with a rotator cuff injury and the bye week wasn't enough to allow him to play against the Vikings. This injury could cost him Week 11, too, according to the NFL Network's Ian Rapoport.
Although he is second on the team in receiving yards and produces a team-high 13.9 yards per reception, it doesn't seem like the Redskins value Jackson that highly.
Bleacher Report's Jason Cole reports that there's a 50/50 chance the Redskins will keep D-Jax after the conclusion of the 2016 season. Per Cole, the Redskins are bothered by the fact that Jackson can never stay healthy, as he's failed to log a full 16 games in his three seasons with the team.
Jackson won't come cheap, since he has the pedigree of a No. 1 wide receiver. We saw Torrey Smith score big last year with a five-year, $40 million deal with the San Francisco 49ers. Smith is a poor man's version of Jackson in some respects, though the fact that Jackson will be 30 when free agency opens in 2017 makes it a different situation.
The fact that Cole says there's a 50/50 chance means that it will come down to cost. If Jackson wants to score a big payday and if a team in free agency is willing to do that, then there's no way they bring him back. If he sees that he's an injury-prone, aging player, then Jackson may be willing to settle for something in the Redskins' price range.
We've heard rumblings in the past of Pierre Garcon's future in Washington being uncertain and the Redskins have two young talents in Jamison Crowder and Josh Doctson. Garcon finished Sunday's game as the Redskins leading receiver with six receptions and 81 yards. He's an under-appreciated veteran who once led the league in receptions.
Like Jackson, Garcon is also on an expiring contract and it will be interesting to see if the Redskins choose his reliability over Jackson's playmaking. The final decision may come down to cost—and I'm willing to bet Garcon is cheaper. However, since nobody on the current roster can do what Jackson does, the Redskins will likely prefer to spend more time negotiating with him.
This article originally appeared on