NFL Rumors: Randy Gregory suspension reduced to four games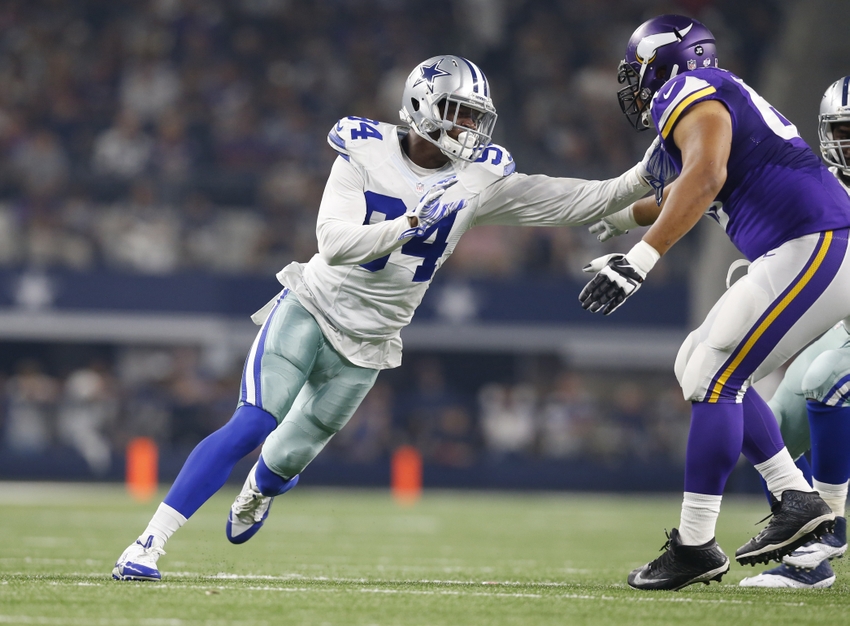 After an initial 10-game ban, Dallas Cowboys defensive end Randy Gregory will now may only be suspended for the first four games of the season.
After an initial 10-game suspension for violating the NFL's substance abuse policy, and then entering rehab, there was a real chance Dallas Cowboys defensive end Randy Gregory would not play at all in 2016. But he appealed that suspension, and the Fort Worth Star-Telegram was first to report Gregory will now be suspended for just the first four games of the season.
ESPN's Dan Graziano also confirmed the news.
Cowboys DE Randy Gregory won his appeal and will be suspended only for the first four games of the 2016 season,… https://t.co/FK67vNw7dj

— Dan Graziano (@DanGrazianoESPN) September 4, 2016
ESPN's Ed Werder further reported Gregory is awaiting official notice of his reduced suspension from the NFL, but that should come in short order with multiple outlets reporting the news. That said, Ian Rapoport of NFL Network has suggested the appeal of Gregory's suspension is still pending.
Clarity on Randy Gregory: What became official yesterday was his 4-games. Nothing official yet on his 10-games appeal. Still pending.

— Ian Rapoport (@RapSheet) September 4, 2016
Gregory fell to the second round of the 2015 NFL Draft due to off-field concerns and a failed drug test at the scouting combine, but the Cowboys swooped in and took him with the 60th overall pick. Gregory's impact was essentially nil as a rookie though, with 11 total tackles and zero sacks over 12 games as a backup to Greg Hardy.
The Cowboys placed Gregory on the reserve/did not report list at the start of training camp, presumably in response to his being in rehab. So it's safe to say he won't be anywhere near football shape once he's now eligible in Week 5, and his status for the season is still very cloudy.
News of Gregory's reduced suspension is a sign of light for the Cowboys heading toward Week 1, but any contribution they get from him this season has to be considered a bonus. If Gregory can get himself together off the field, he can start to fulfill his potential in 2017 and give Dallas' pass rush a much-needed boost.
This article originally appeared on