NFL Rumors: Lady Gaga to perform Super Bowl 51 halftime show?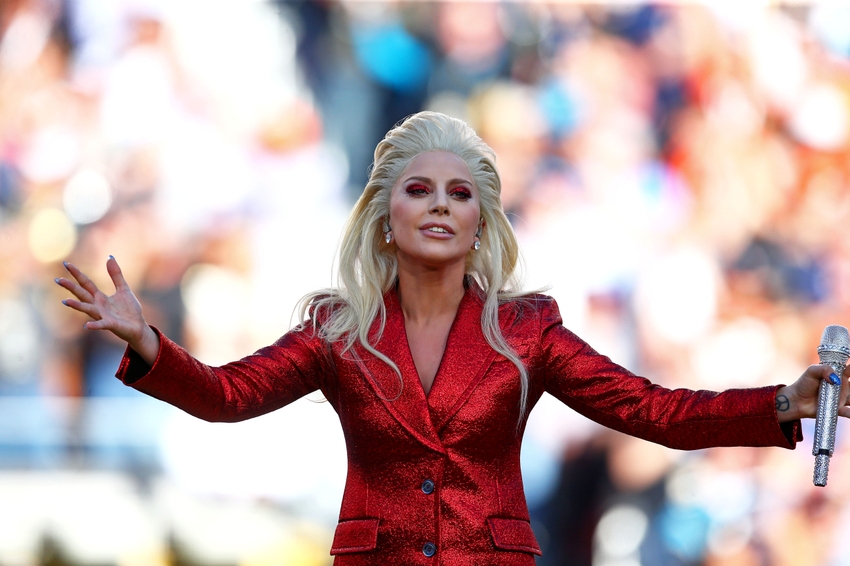 We're a long way from Super Bowl 51, but could Lady Gaga be the one to perform the halftime show?
The 2016 NFL season just got underway this past weekend, meaning that we're quite a ways from Super Bowl 51 and finding out which team will be hoisting the Lombardi Trophy. However, it's never too early to learn who might be performing the coveted halftime show, and we may have an answer in Lady Gaga.
Yes, according to a report from Billboard, at the moment the popular pop star is indeed in talks to take the stage at halftime of the biggest football game on the planet next February. Really, this shouldn't come as a shock to anyone.
This wouldn't be the first foray into the Super Bowl for the singer. As a matter of fact, as most of you will remember, Lady Gaga sang the national anthem at Super Bowl 50 earlier this year before the Denver Broncos waxed the Carolina Panthers. And really, maybe to the surprise of some, she did a pretty good job getting the festivities started.
The Super Bowl 50 halftime show last year featured Coldplay along with Beyonce and Bruno Mars.
Gaga would be quite the interesting choice to say the least. She's been known for not only her eccentric personality, but eccentric performances throughout the year as well. When you put her on the stage such as the Super Bowl halftime show, there's no telling what sort of entertainment we can be treated to. It could definitely be one of the more memorable performances that we've seen in years, that's for sure.
An NFL rep even confirmed to Billboard that they are in talks with her for the gig.
"We have had conversations with several fantastic artists about the Pepsi Super Bowl Halftime Show. However, at this point we do not have a final decision," an NFL rep told Billboard when asked about Gaga. "We're happy there is so much excitement about the show."
We'll have to see how this all develops from here, but for right now it looks like Lady Gaga is the frontrunner for the job.
More from FanSided
This article originally appeared on