NFL Rumors: Denver Broncos had interest in Sheldon Richardson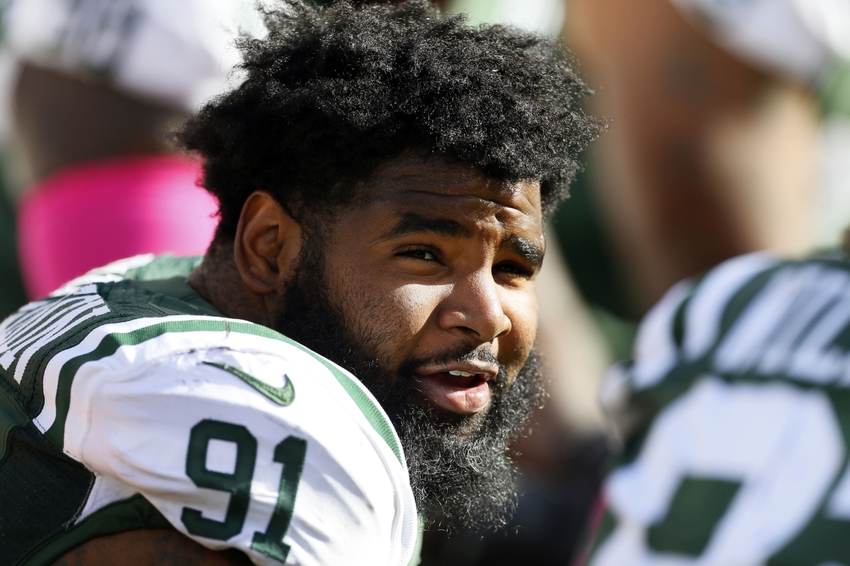 The New York Jets didn't move defensive lineman Sheldon Richardson before last week's trade deadline, but it wasn't for a lack of notable suitors.
With this year and next year left on his contract, Sheldon Richardson's tenure with the New York Jets seems close to being over thanks to some off the field issues and Muhammad Wilkerson getting a big contract.
He was actively being shopped prior to last Tuesday's trade deadline, with the Dallas Cowboys as the team that reportedly made an offer.
Richardson and Wilkerson were both benched for the first quarter of Sunday's game against the Miami Dolphins, reportedly for routinely missing or being late to team meetings. Amid that news, another trade deadline suitor for Richardson was unearthed.
In addition to Cowboys, Jets also talked to Broncos about trading Sheldon Richardson, per @AdamSchefter. Offseason trade seems likely.

— Rich Cimini (@RichCimini) November 7, 2016
Denver's interest in Richardson is interesting, after the Oakland Raiders rushed for over 200 yards against them on Sunday night and defensive lineman Derek Wolfe suffered a hairline fracture in his elbow during the game.
Of course Wolfe's injury came after the trade deadline, and he seems to have avoided a long-term injury, but the Broncos' defensive line is already a little thin with Vance Walker (torn ACL) out for the season.
More on FanSided:
According to Jason La Canfora of CBS Sports, the Jets "marketed" Richardson primarily to NFC teams, including the Arizona Cardinals, Washington Redskins, Seattle Seahawks and Philadelphia Eagles, as well as the Cowboys, ahead of the trade deadline. But the apparent asking price of a first-round pick nixed any deals, so Richardson stayed in New York.
Richardson has pointed to himself as the odd-man out in the Jets' defensive line mix, so he knows the writing is on the proverbial wall. The offseason will surely bring more trade talks, and it would be a shock if Richardson is not moved by the Jets.
This article originally appeared on