NFL Rumors: Aaron Rodgers' calf injury not as serious as 2014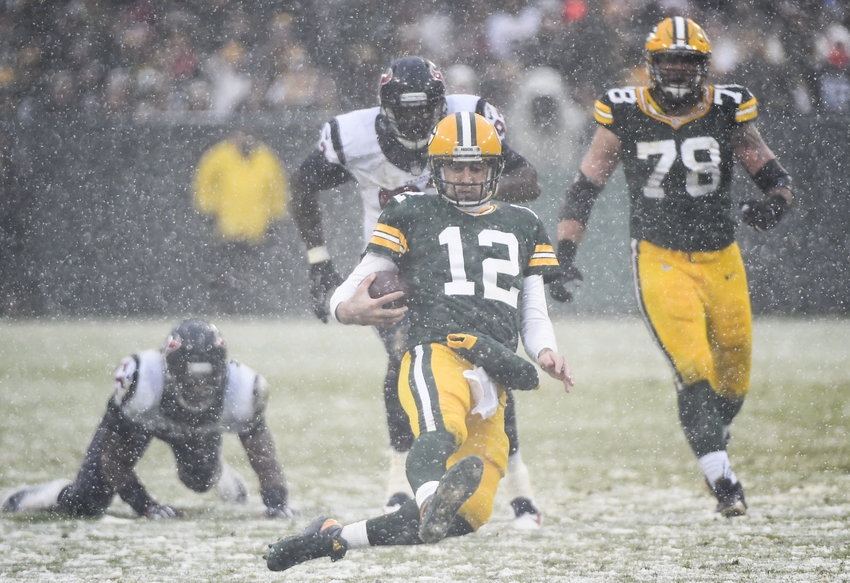 The Green Bay Packers earned a huge win against the Seattle Seahawks on Sunday. However, quarterback Aaron Rodgers was seen limping during the game.
It's been a strange season for the Green Bay Packers. Due to injuries, they've not played as well as anyone would have expected them to this season. Despite their record not being where they would've liked it, the Packers have played some great football lately.
On Sunday, the Packers kept their playoff hopes alive with a big win against the Seattle Seahawks. Many consider the Seahawks to be one of the best teams in the NFL, and the Packers were able to defeat them rather easily.
In the win, Packers quarterback Aaron Rodgers was very sharp. He totaled 246 passing yards, three passing touchdowns and went 18-for-23 passing. Part of the blame for the Packers struggling at times has gone on the shoulders of Rodgers. However, he's been playing like an elite quarterback the past few weeks, and it's no surprise the Packers are winning now.
While the win was certainly a good one for the Packers, there's now some concern about Rodgers' calf. In the win, Rodgers was seen with a noticeable limp, and this isn't the first time that he has hurt the calf.
In 2014, Rodgers also suffered a calf injury with severely affected his mobility. According to Ian Rapoport, the Packers don't believe that the injury is as serious as that one.
Based on preliminary findings, #Packers QB Aaron Rodgers' calf injury doesn't seem as bad as the one from two years ago, source said.

— Ian Rapoport (@RapSheet) December 12, 2016
With the Packers still in the Wild Card hunt in the NFC, they can't afford to have Rodgers miss any time. There are still a few teams ahead of the Packers in the standings, and they might need to run the table to make the postseason. Next week, the Packers will be in Chicago to face the Bears.
Even though the Bears have struggled this season, they just recently nearly beat the Detroit Lions. Due to the intense rivalry, the Bears would love to beat the Packers and spoil their playoff chances. It will be interesting to see how Rodgers does throughout the week. If he is forced to miss time because of the calf, the Packers are in big trouble.
More from FanSided
This article originally appeared on