NFL makes several rule changes, including banning leaping over linemen on FGs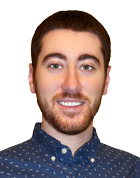 The NFL makes adjustments to the game each season, and this year is no different. Teams voted on proposed rule changes Tuesday, ranging from players leaping over the line on field goal attempts to shortening overtime to 10 minutes.
The former was approved, meaning players can no longer jump over the line of scrimmage to block a field goal or extra point.
The @NFL's no leaping rule for field goals passed, I'm told. Not a surprise. All about player safety

— Ian Rapoport (@RapSheet) March 28, 2017
Teams also voted in favor of ejecting players automatically for egregious hits to the head of other players. This obviously coincides with the league's movement to protect everyone on the field.
The NFL rule on automatic ejections for egregious hits to the head was approved. Sounds like the competition committee expected this

— Ian Rapoport (@RapSheet) March 28, 2017
As far as shortened overtimes, that proposal was tabled as nine teams were opposed to it. In order for a rule to pass, 24 of 32 teams have to approve. Only 23 voted in favor of this proposal.
Here is the full list of changes coming for the upcoming season.
Full list of playing rules, bylaws and resolution proposals adopted by NFL clubs today at the annual meeting: pic.twitter.com/HtiUL4R0vH

— Randall Liu (@RLiuNFL) March 28, 2017
The most notable change – and probably the most criticized – is the NFL banning players from jumping over the line to block kick attempts. It's an exciting play that helped the Broncos beat the Saints in the final seconds last season, but the NFL views it as dangerous.
Although there haven't been any injuries as a result of the leaps, it's likely that more and more players would have attempted to block kicks in this manner as it gained popularity in recent years.