NFL roundup: Tony Romo says he is the backup, still wants to play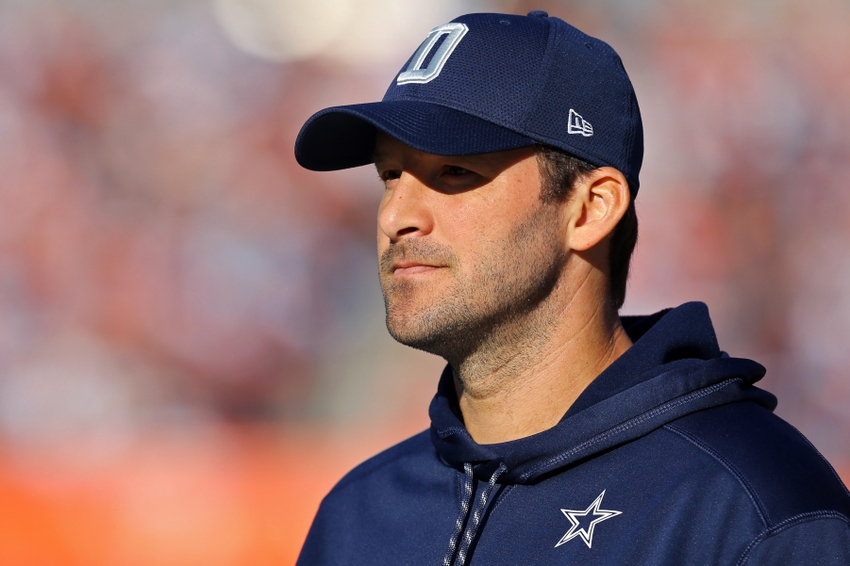 The Dallas Cowboys have been the feel-good story of the NFL season in 2016, and to think it all started with Tony Romo's broken back.
The Dallas Cowboys front office spent most of the 2016 NFL season deflecting questions about whether or not Tony Romo would get his job back once he returned from injury. On Tuesday, Romo addressed the issue head on, in an emotional press conference that likely signaled the end of his Cowboys career. Romo stated that he is the backup, and that Dak Prescott earned the right to lead the team.
Romo is an incredibly class guy, and during the press conference, he told reporters he would back Prescott the rest of the way. He also said he would like to continue playing, though that will likely not happen in Dallas. The Cowboys have gone 8-1 with Prescott under center, as the rookie fourth-round pick has been one of the better quarterbacks in the NFC this season.
The Jared Goff era is about to begin, as the Los Angeles Rams announced he would be the team's starter this week against the Miami Dolphins. The Rams have been putrid on offense this season, and the promotion of Goff should inject some life into the team. Los Angeles traded away a ton to get the first overall pick in last April's draft to get Goff, so he better pan out.
Over in Minnesota, it looks like it is curtains for the Blair Walsh Project. Head coach Mike Zimmer has seen enough of the kicker, who has missed four point after attempts this season. The horrible season comes on the heels of Walsh missing a 27-yard field goal during last year's playoffs that would have sent the Vikings into the next round. Hopefully he can latch on somewhere else, but it is apparent that he has the yips.
Christine Michael is done in Seattle, as the Seahawks waived the running back on Tuesday. Michael had been the team's feature back to start the season, but he has since been surpassed by C.J. Prosise on the depth chart. Former starter Thomas Rawls is expected to be active this Sunday against the Philadelphia Eagles, which means Michael, the team's leading rusher, was expendable.
The hits just keep on coming for the Chicago Bears, who saw their star wide receiver Alshon Jeffrey suspended for PED use on Monday. On Tuesday, the team put star offensive lineman Kyle Long on IR, ending his 2016 season. Long was injured during the team's 36-10 loss to the Tampa Bay Buccaneers on Sunday during a goal line play. A three-time Pro Bowler, Long was signed to a lucrative four-year contract extension prior to the season.
This article originally appeared on