NFL roundup: Romo a full participant for the Cowboys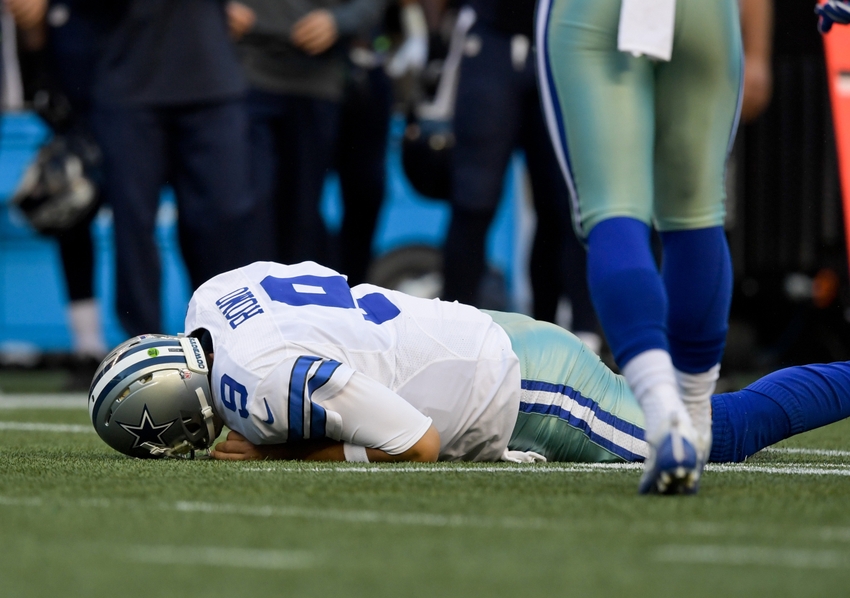 Dallas Cowboys quarterback Tony Romo has spent the entire 2016 NFL season injured, but he is now physically ready to return to action.
The Dallas Cowboys were supposed to go into  the 2016 NFL season with Tony Romo under center, but that ended when he broke his back during the preseason. Enter Dak Prescott, who has led the team to a 7-1 record in his absence. Romo was a full participant in practice on Wednesday, but it is not clear whether or not he will be the team's starter going forward.
Doug Martin has proven to be extremely important to the Tampa Bay Buccaneers over the past few years, and the team has sputtered since he was injured in Week 2. The injury to his hamstring has kept him out of the lineup ever since, and the losses are starting to build up for the Bucs. Martin returned to practice this week, albeit on a limited basis, and the team would not commit to him being available this weekend.
In other Bucs news, Jameis Winston let everybody know he is not a loser. After starting his career off with a 9-15 record, Winston came to the defense of his team, saying that the building is filled with winners. While his stats have improved during his sophomore season, he has not made the kind of improvements expected from a player who was taken first overall in the 2015 NFL Draft.
The Kansas City Chiefs made a huge move on Wednesday, activating Justin Houston to the 53-man roster. Houston has missed the entire season as he recovers from a torn ACL suffered last season. When healthy, Houston is one of the best pass rushers in the NFL, so getting him back for the stretch run is going to be huge for the Chiefs, who are one game out of first place in the AFC West.
On the lighter side, New England Patriots head coach Bill Belichick put on quite a display during his press conference on Wednesday. Belichick sent President-elect Donald Trump a letter praising his campaign while ripping the way the media covered it. When asked about the letter, Belichick repeatedly said the word "Seattle," which is in reference to the Patriots opponent this week.  It was just another example of how the head coach of the Pats looks at the media as scum.
This article originally appeared on