NFL roundup: Panthers are awful, fall to 1-4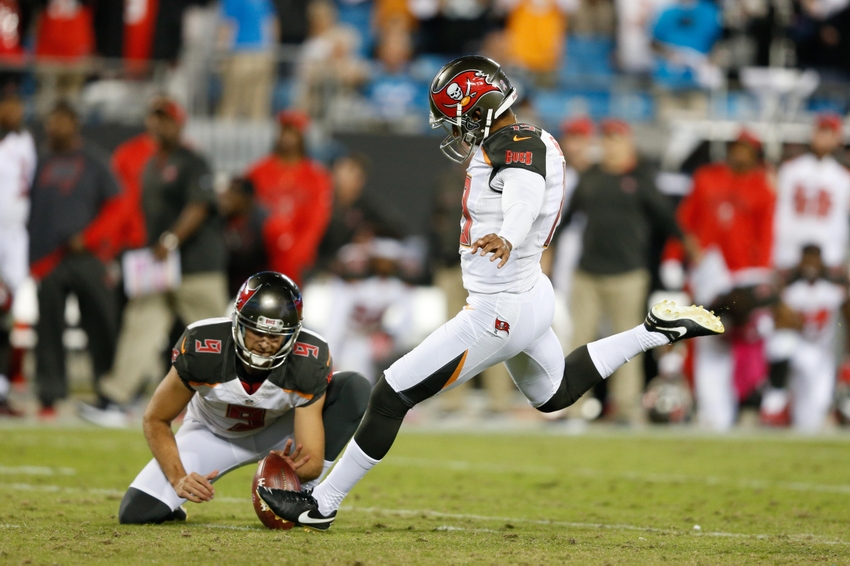 Week 5 of the 2016 NFL season came to a close on Monday night, as the Tampa Bay Buccaneers beat a Cam Newton-less Carolina Panthers team.
The Carolina Panthers went to the Super Bowl last season, blazing through the regular season en-route to a 15-1 record. Quarterback Cam Newton was the league MVP, and appeared ready to lead Carolina to a period of dominance. Just eight months later, the Panthers are 1-4, and Newton is on the shelf due to a concussion. Their season is quickly slipping away from them.
Thursday Night Football will feature two AFC West teams headed in different directions, as the 4-1 Denver Broncos will travel to San Diego to take on the 1-4 Chargers. The Broncos should have quarterback Trevor Siemian back, who missed last week's loss to the Atlanta Falcons. Denver, however, will be without their head coach, as Gary Kubiak will take the week off to focus on his health.
The Baltimore Ravens have been one of the more anemic offenses in all of football this season, and for that reason, they fired their offensive coordinator after their latest loss. After scoring only ten points against a weak Washington Redskins defense, the Ravens let Marc Trestman go. Marty Mornhinweg will take over OC and play-calling duties for the time being, as the Ravens look to get back on track after two straight losses.
Over in San Francisco, the 49ers have a quarterback dilemma on their hands. Starter Blaine Gabbert has been downright awful this season, and fans are beginning to get restless. Former starter Colin Kaepernick has had success in the past, but is still battling back from an injury. The next man up could be Christian Ponder, who played very well during the preseason. It looks like it is going to be another lost season in the Bay.
In a feel good story, the Washington Redskins are doing their part to help the people of Haiti, who were devastated by Hurricane Matthew. Redskins wide receiver Pierre Garcon and teammate Ricky Jean Francois are both of Haitian descent, and when team owner Dan Snyder asked if they would like to help out with the relief effort, they jumped at the chance. At least 900 people have died since the hurricane hit, and thousands more have been left homeless.
This article originally appeared on