NFL roundup: Norv Turner quits as OC of the Vikings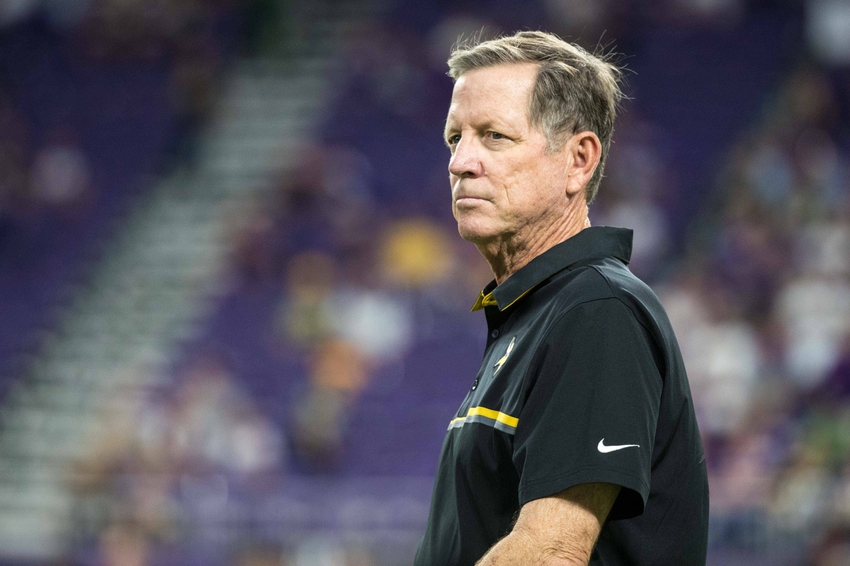 The Minnesota Vikings will head into their NFL Week 9 match-up against the Detroit Lions without their offensive coordinator.
Minnesota Vikings offensive coordinator Norv Turner stepped down on Wednesday in a move that even surprised head coach Mike Zimmer. Turner, who has been with the Vikings during the entire Zimmer era, will now give way to Pat Shurmur. Shurmur is a long time coordinator in the league, so the Vikings should be able to press on in their quest for a Super Bowl title. Turner's son Scott, who is the team's quarterback coach, will remain with the team.
The Kansas City Chiefs will turn to their backup quarterback on Sunday, as Nick Foles will make his first start for the organization. Starter Alex Smith was banged up against the Indianapolis Colts this past week and will be listed as inactive for the game. Foles played very well in relief of Smith against the Colts, throwing for 223 yards and two touchdowns in the team's 30-14 victory.
Cam Newton spoke with commissioner Roger Goodell on Tuesday, as he is worried about the lack of calls he is getting on late hits. He told reporters that the conversation went very well, and he was happy with how the commissioner responded to his worries. On Wednesday, Arizona Cardinals defensive lineman Calais Campbell was fined over $18K for a low hit on Newton, so maybe the conversation was productive.
No big surprise here, but the plan is for Ben Roethlisberger to be under center when his team plays the Baltimore Ravens this weekend. Big Ben, who recently had surgery to repair his meniscus, has been practicing with the team all week. While the team was hush-hush as to whether he would play, Ravens veteran Terrell Suggs was not buying it, saying he is not fooling anyone. The Steelers are alone atop the AFC North at 4-3.
Finally, in the saga that is Jamie Collins against the New England Patriots, the star linebacker shed some light on the situation on Wednesday. Collins stated that he never asked for Von Miller-type money and did not scoff at an $11 million dollar offer from the Pats. He also said that the atmosphere around the Browns is much different than in New England, stating that it feels more like family in Cleveland. After being traded from a 7-1 team, to an 0-8 team, all Collins can do is put his head down and play football, as he is basically auditioning for all of the teams in the league.
This article originally appeared on