NFL roundup: No, Chip Kelly will not be going back to Oregon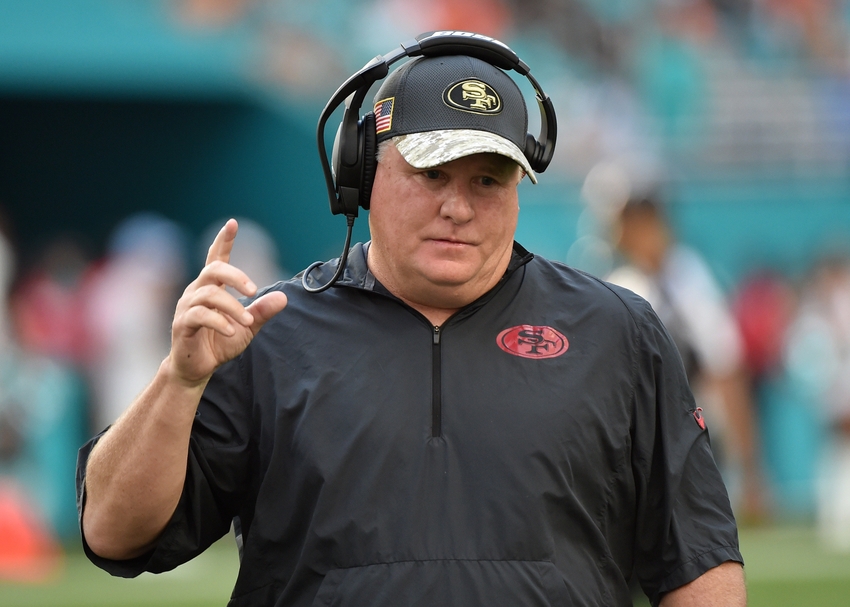 Chip Kelly will stay as an NFL head coach, this after Mark Helfrich was fired at Oregon, the school that made Kelly such a huge commodity in the football world.
Maybe he should go back. Chip Kelly has been unsuccessful as an NFL coach since leaving the Oregon Ducks, though the job is now open if he wants it. The answer is no, Kelly will not be heading back to campus, which may excite or upset San Francisco 49ers fans. He just has not worked out at the NFL level, and it will be interesting to see how long his stint in San Fran will last.
Derek Carr and his little finger are fine, but he would like to thank you for asking. The star quarterback for the Oakland Raiders was a full participant in practice on Wednesday, and he should be ready to go when the Raiders welcome the Buffalo Bills to town this week. Oakland won their ninth game of the season this past weekend, clinching their first winning season since 2001.
Staying in the AFC West, the Denver Broncos may be without their starting quarterback this week against the Jacksonville Jaguars. Trevor Siemian is in a walking boot after injuring himself during the team's overtime loss against the Kansas City Chiefs on Sunday night. He is listed as day-to-day with a sprained foot, which means we may see our second sighting of rookie Paxton Lynch against the Jags.
Speaking of the Jaguars, Malik Jackson was their big offseason splash on defense, though he has not played up to the money. Jackson recently said that playing for the Jaguars has been sobering after playing for winning teams in Denver during the beginning of his career. He parlayed his great play for the Broncos last season into a 6-year/$90 million dollar deal with the Jags, but maybe he now feels that wins are a bit more important than cash.
The New England Patriots are currently the No. 1 seed in the AFC, though the Raiders are nipping on their heels. The Pats may be without some key players on their offense this weekend, as there were some notables missing from practice on Wednesday. Julian Edelman, Rob Gronkowski and Tom Brady all were not present when the team took the field, and all three are battling some nagging injuries. New England may want to rest at least a few of them this week, as they take on the hapless Los Angeles Rams at home
More from FanSided
This article originally appeared on