NFL roundup: Jets finally beat the Bills, Rex Ryan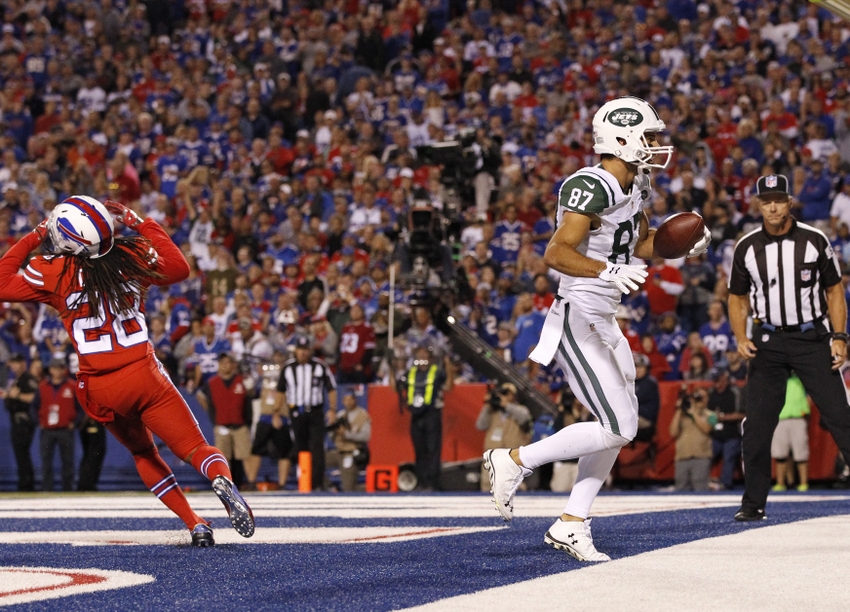 Week 2 of the 2016 NFL season got started on Thursday, as the New York Jets finally beat a Rex Ryan-led Buffalo Bills team.
The NFL is back, and Week 2 got started with an AFC East matchup between the Buffalo Bills and New York Jets. The Jets went 0-2 against the Bills last season, as Rex Ryan dominated his former team. In fact, the Jets had not beaten any Bills team in the last five matchups between the two franchises.
On Thursday, the Jets finally beat Ryan as head coach of Buffalo, as Ryan Fitzpatrick lit up the airways in a 37-31 victory. The win moved the Jets to 1-1 on the season, as they battle a horrific early season schedule.
The Oakland Raiders may actually move to Las Vegas, as the plan for a stadium in Vegas cleared a big hurdle on Thursday. A Nevada oversight committee recommended $750 million in public funding for a new stadium, bringing the Oakland Raiders ever so closer to becoming the Las Vegas Raiders. There is still plenty left to do until this becomes a reality, but it is looking more and more likely to happen.
Washington Redskins cornerback Josh Norman got some critiscm from NFC East rival New York Giants this past week, as the team felt he should have been covering Antonio Brown during the Redskins loss to Pittsburgh on Monday Night Football. On Thursday, Dallas Cowboys star wide receiver Dez Bryant said he would like the challenge of being covered by Norman, stating he has respect for the defensive back. The Cowboys travel to Washington to face the Redskins on Sunday.
Russell Wilson expects to be under center when the Seattle Seahawks take on the Los Angeles Rams on Sunday. Wilson has been battling a sprained ankle since Ndamukong Suh stepped on it during the Seahawks' win against the Miami Dolphins on Sunday. Seattle should make easy work of the Rams, who did not score a point in their Week 1 loss to the San Francisco 49ers.
Speaking of the Rams, the organization extended their contract with head coach Jeff Fisher on Thursday. Fisher was in the final year of a contract that pays him $7 million annually, but will r
eceive a three-year extension
on it. The move may look crazy, considering Fisher has not had a winning season with the Rams, but hey, they must know what they are doing, right?
This article originally appeared on