NFL roundup: Jay Cutler likely done for the season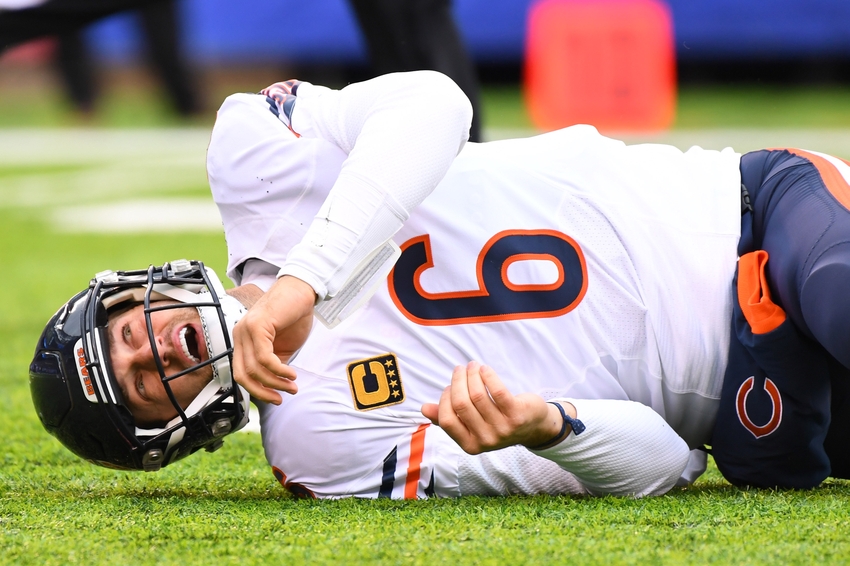 As we head into Week 12 of the NFL season, the Chicago Bears may have to turn to their third starting quarterback this week against the Titans.
The Jay Cutler era was believed to be over earlier in the season, but an injury to Brian Hoyer forced him back into the starting lineup. On Sunday, Cutler was injured against the New York Giants and his injury is considered to be season ending. It is believed he tore his labrum, and now the Bears must turn to Matt Barkley to lead them the rest of the way.
The Indianapolis Colts will take on the Pittsburgh Steelers on Thanksgiving Day, though they may be without their quarterback. Andrew Luck is still in concussion protocol, which means his status for the Thursday tilt is still up in the air. If Luck cannot go, the team will turn to Scott Tolzien against a very good Steelers defense.
Arizona Cardinals head coach Bruce Arians is out of the hospital and word is he will be on the sidelines this Sunday. Arians has battled some health problems this season, including symptoms of diverticulitis that sent him to the hospital a few weeks ago. He complained of chest pains after the Cardinals loss to the Vikings and his wife took him to the hospital as a precaution.
Lane Johnson has filed charges against the NFL and NFL Players Association with the National Labor Relations Board, as he continues his fight against his ten-game suspension. Johnson was suspended for violating the league's performance-enhancing drugs policy for a second time, though he claims it was an amino acid that triggered the bad test. Johnson said that he checked the contents of the bottle with an app the NFLPA gave him.
The Los Angeles Rams made some roster moves on Tuesday, which included waiving a cornerback who was recently arrested for suspicion of DUI. Troy Hill may get another chance with the team, as head coach Jeff Fisher said he just may bring the corner back. The Rams have struggled mightily this season, and this latest shakeup is just another indication of the direction of the franchise. The 2016 season was Hill's first with the team after spending last year with Cincinnati.
This article originally appeared on