NFL roundup: J.J. Watt may miss the rest of the season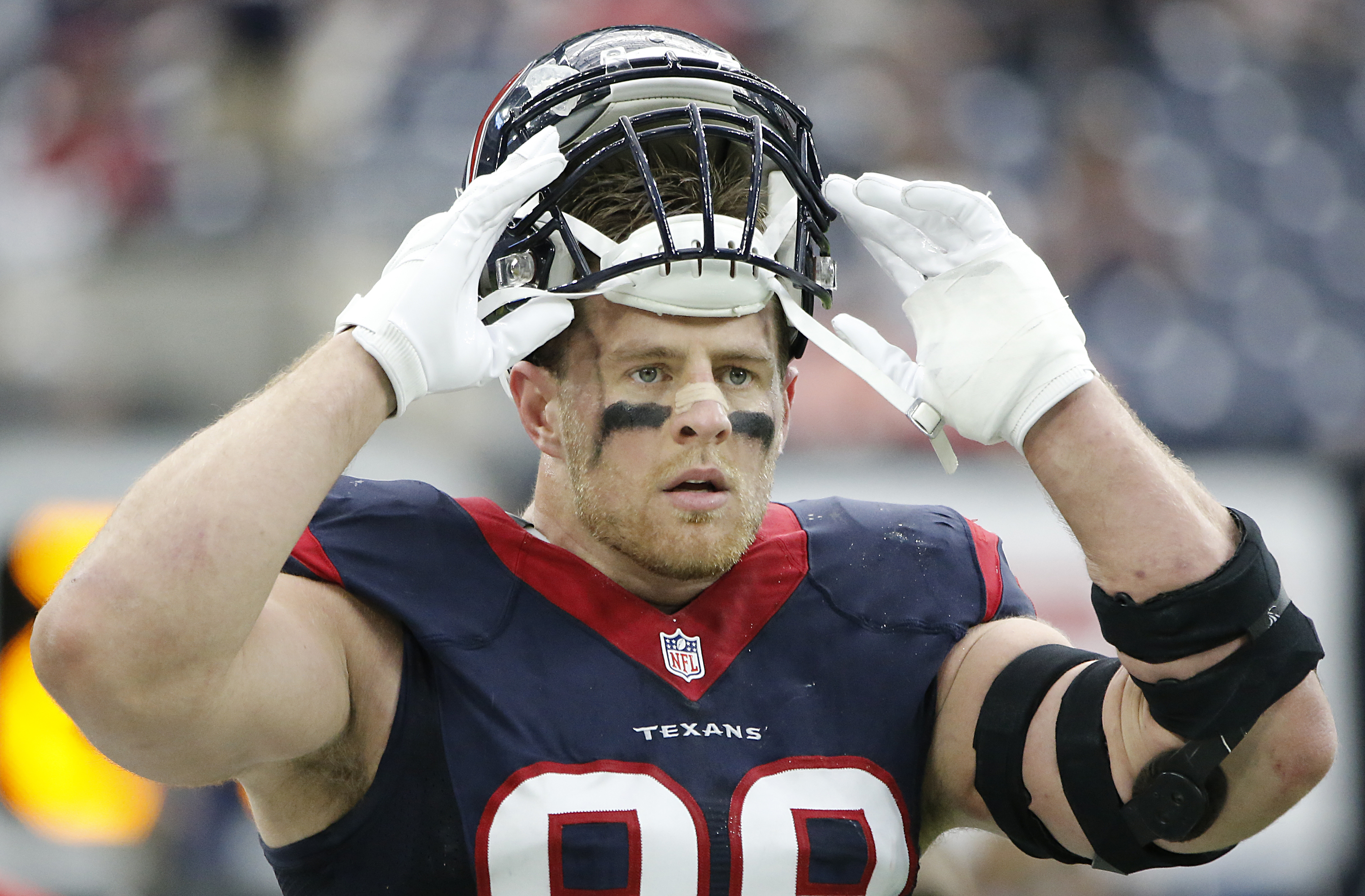 The Houston Texans got terrible news on Tuesday, as star defensive end J.J. Watt may be done for the 2016 NFL season after re-injuring his back.
The Houston Texans appear to have lost more than just their Week 3 matchup against the New England Patriots, as star defensive end J.J. Watt may be out for the rest of the year. Watt re-injured his back during the team's loss to the Patriots this past Thursday, and will now have to wait for an unprecedented fourth Defensive Player of the Year honor. The 27-year-old Watt had missed the entire preseason after having surgery to repair a herniated disk in July.
Staying in the AFC, the Pittsburgh Steelers will be getting star running back Le'Veon Bell back for Week 4, as the back was suspended for the first three games of the season for missing a drug test. Steelers head coach Mike Tomlin said to expect "a lot" of Bell on Sunday, as the team takes on the Kansas City Chiefs in a huge AFC matchup.
The Miami Dolphins barely squeaked out a victory against the Cleveland Browns on Sunday, and new head coach Adam Gase is not happy about the effort of his team. Gase told his team to either perform, or get benched, a practice he started on Sunday. The head coach benched starting right tackle Ja'Wuan James after he was burned on a pass rush that allowed a strip sack of Ryan Tannehill.
More NFL from FanSided: 
NFL Week 4: Quarterback rankings
NFL power rankings: Jets tumble, Eagles soar
Dallas Cowboys star wide receiver Dez Bryant appeared to hurt his knee during the team's Sunday night victory against the Chicago Bears, and he was supposed to get an MRI on it on Monday. However, as of Tuesday, he still had not had it checked out, but owner Jerry Jones said it could happen later in the day. Jones did not seem too worried about it, and expects to have Bryant on the field for the Cowboys Week 4 game against the San Francisco 49ers.
The New England Patriots have one more game to go until star quarterback Tom Brady comes back from his four-game suspension, and it appears they will at least have a quarterback playing quarterback in Week 4. After injuries to Jimmy Garoppolo and Jacoby Brissett during their starts, the Patriots were thinking of going with wide receiver Julian Edelman at quarterback against the Buffalo Bills. However, both Garoppolo and Brissett were back at practice on Tuesday, and the team hopes one of them will be under center on Sunday.
This article originally appeared on