NFL roundup: Hall of Fame semifinalists announced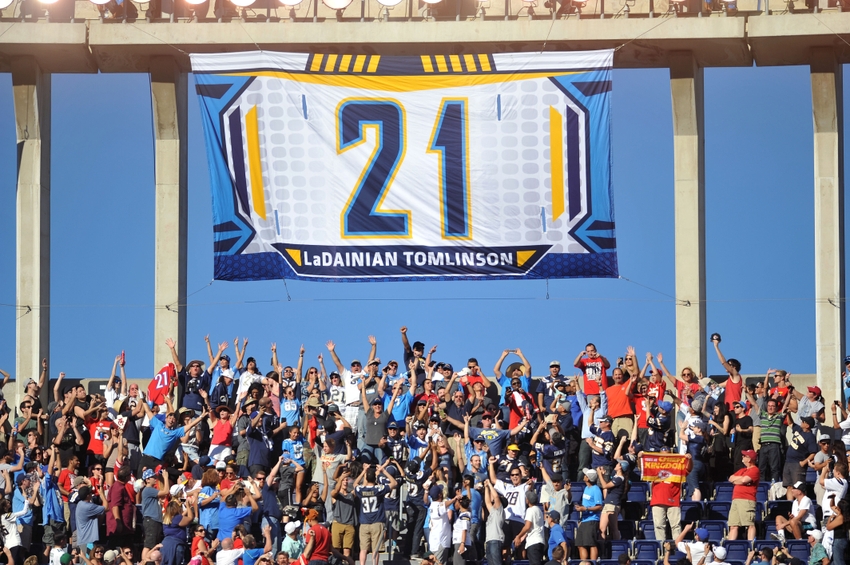 The semifinalists for the 2017 Pro Football Hall of Fame class was announced on Wednesday, and  all had incredible careers in some capacity in the NFL.
The Pro Football Hall of Fame committe selected 26 semifinalists from a list of 94 modern era nominees on Wednesday. The list includes first timers like LaDainian Tomlinson, Jason Taylor and Hines Ward, all of whom had an incredible impact on the game in recent years. Two big names who remain on the ballot from last year are Kurt Warner and Terrell Owens, who both should get in this time around.
The semifinalists will be narrowed down to 15 finalists, and the newest Hall of Fame class will be announced in January of 2017. Denver running back Terrell Davis is making his 11th appearance as a semifinalist, the most of any of the nominees. The committee will meet again on the eve of the Super Bowl to decide which players are worthy of enshrinement.
The Green Bay Packers have a new running back in town, and he is quite a familiar face. Christine Michael, who was waived by the Seattle Seahawks earlier in the week, will likely play a huge role in the Packers offense going forward. Michael was leading the Seahawks in rushing when he was waived and will be joining a Green Bay team that has a huge hole at the position.
Over in New York, the quarterback carousel is in full force, as the team still has not decided who will be under center when they return from the bye week on November 27. Bryce Petty got the start over Ryan Fitzpatrick this past Sunday but led the team to only one touchdown in a pitiful 9-6 loss to the Los Angeles Rams. The Jets selected former Penn State quarterback Christian Hackenberg in the second round this past April, and he is another arm that could be getting snaps before the season ends.
With the Blair Walsh Project finally ending in Minnesota, the team announced they have signed his replacement on Wednesday. Kai Forbath, who was one of six kickers to try out for the team last week, will be the main man going forward for the Vikes. Forbath kicked for the Washington Redskins from 2012 to 2015 and also spent part of the 2015 season with the New Orleans Saints. He won't have to do much to be an upgrade over Walsh.
Thursday Night Football is certain to be a good one, as the New Orleans Saints will travel to Carolina to take on the Panthers. The two teams played an instant classic back in Week 6, as the Panthers erased a 21-0 deficit, only to lose the game on a late field goal by Wil Lutz, 41-38. While there may not be 79 points scored again on Thursday, any time Drew Brees and Cam Newton take the field there is sure to be fireworks.
This article originally appeared on