NFL roundup: Drew Brees, Saints agree to an extension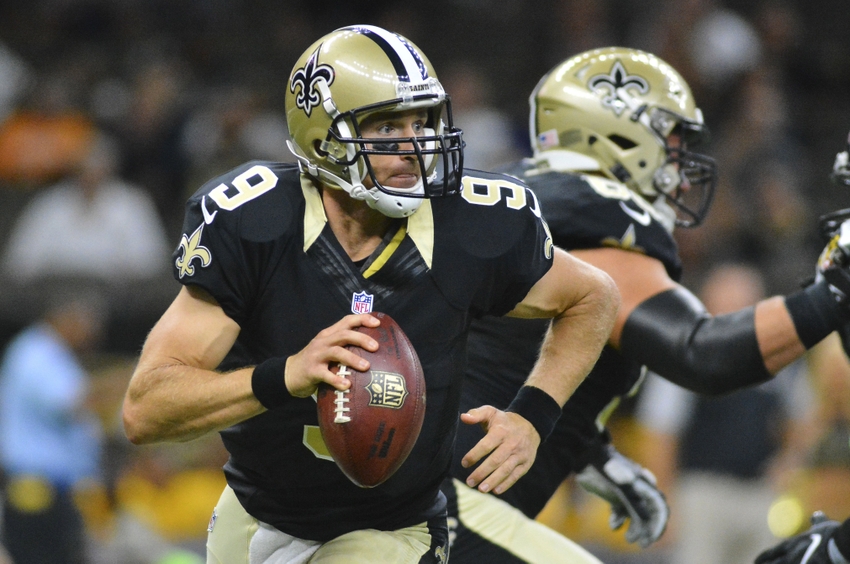 Drew Brees and the New Orleans Saints reached an extension just one day before the start of the 2016 NFL season.
With just one day left before the start of the 2016 NFL regular season, the New Orleans Saints locked up their quarterback for the near future.
Drew Brees told the team he would not negoitate once the season started, so the Saints got the job done just in time. Brees will receive $44.25 million guaranteed over the next two years, and will get more than $20 million in 2016. According to Ian Rapoport, he will also receive a $30 million dollar signing bonus.
Another NFL star signed a deal on Wednesday as well, as the Denver Broncos locked up wide receiver Emmanuel Sanders to a three-year extension. The 29-year-old Sanders is in the third year of a three-year deal he signed in 2014. He has posted back-to-back 1,000-yard seasons for Denver, and will now be with the team until 2019. The deal is reported to be for $33 million, with $27 million guaranteed.
The Houston Texans fully expect star defensive end J.J. Watt to play in their season opener on Sunday. Originally, the organization thought he may miss time, but he has made an incredible recovery from back surgery. During last year's Wild Card Game, Watt tore his core muscles in his abdomen, and went through a grueling recovery. It was during that time that he felt he may never play again.
Colin Kaepernick has made headlines during the 2016 NFL preseason, after refusing to stand for the National Anthem. The quarterback said he did it to bring awareness to racial oppression, and he has found support throughout the league.
Not only have some of his fellow players supported him, but his jersey sales have gone through the roof, and he plans to donate all proceeds to charity. He also is not fazed by being a backup quarterback to start they year, saying the last time he was a backup the 49ers went to the Super Bowl.
Speaking of making headlines, San Diego Chargers draft pick Joey Bosa has made plenty of them in his first preseason with the team. He refused to sign his contract, and sat out nearly all of the preseason. He finally signed and returned to the team, but now it looks like he will be out for another reason. Bosa sat out practice on Wednesday, and the team thinks he may not be ready for the season opener against the Kansas City Chiefs.
This article originally appeared on