NFL roundup: Cowboys may stick with Prescott after all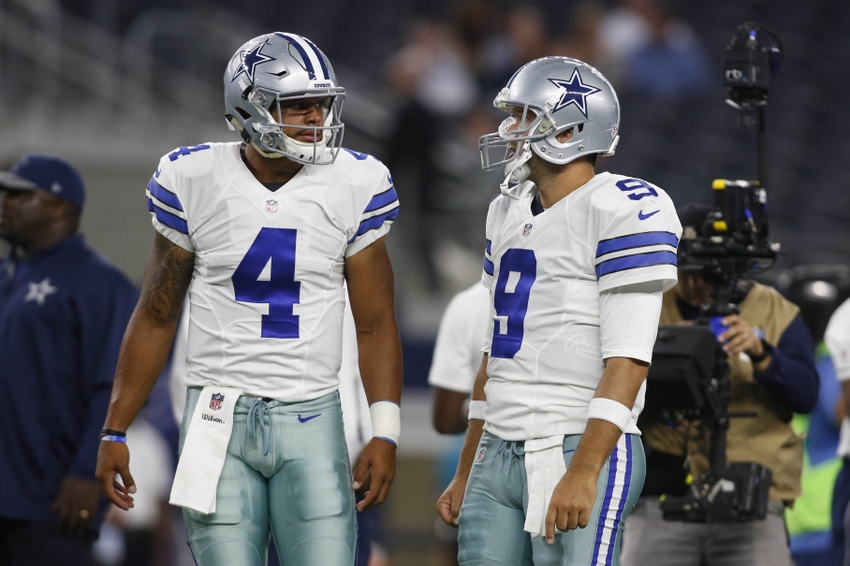 The Dallas Cowboys came into the 2016 NFL season with a question mark at quarterback, but Dak Prescott has led the team to a 5-1 record.
Dallas Cowboys owner Jerry Jones was very adamant about Tony Romo getting back his starting job once he is healthy a few weeks ago. However, after his rookie quarterback ran his team's record to 5-1 with a huge victory over the Green Bay Packers in Lambeau, he may be starting to change his tune. On Tuesday, the owner said there is no timetable on the call between staying with Dak Prescott and going back to the veteran, so we will have to wait and see what America's Team decides to do.
The Green Bay Packers are looking for a spark on offense, and have turned to the Kansas City Chiefs for some help. On the day they found out starting running back Eddie Lacy may be out for a while, the team traded for backup Chiefs running back Knile Davis. Davis had become expendable due to the emergence of Spencer Ware, and the return of Jamaal Charles, but he should be able to contribute to a Packers team who is very thin at the position.
Ben Roethlisberger is going to miss the team's huge AFC matchup against the New England Patriots on Sunday, and with the Steelers having their bye week in Week 8, may be able to return in a few weeks. Big Ben had surgery to clean up the meniscus in his knee, after being injured on a bootleg during the Steelers stunning loss to the Miami Dolphins this past week. Landry Jones will get the start for Pittsburgh, who are going to have a rough going against a red-hot Patriots team.
The news was pretty bad out of New York, as Jets receiver Eric Decker had to have surgery on his hip on Tuesday. Decker, who was placed on season-ending IR due to a shoulder injury, will take six months to recover from the surgery. Once he is off crutches, he will then have surgery on his shoulder, which should put him out an additional eight months. The injuries just may lead to the end of Decker's career.
Staying with the Jets, there may actually be a quarterback controversy brewing in the Big Apple. Head coach Todd Bowles has shown unwavering support of Ryan Fitzpatrick, who had one of the more prolific seasons in Jets history last year. However, Fitz has been awful this season, and was pulled for Geno Smith on Monday night. Bowles actually hinted that he could turn to Smith this weekend, and if the season got out of hand, Jets fans may see Bryce Petty and Christian Hackenberg.
Such is life for Jets fans.
This article originally appeared on