NFL roundup: Andrew Luck declares himself 'ready to go' for Week 13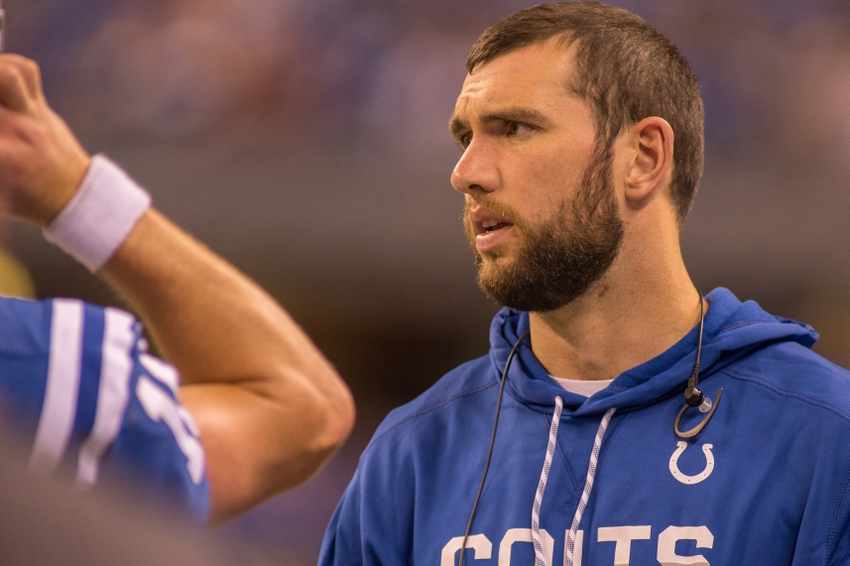 The Indianapolis Colts will likely get back one of the better quarterbacks in the NFL this weekend, as they take on the New York Jets on Monday Night Football.
Andrew Luck, the star quarterback for the Indianapolis Colts, returned to practice on Monday, and declared himself "ready to go" for next week's Monday Night Football matchup against the New York Jets.
Luck has been battling back from a concussion, and was wearing a red no-contact shirt during drills. If he can go, he will be facing a Jets team that is struggling on both sides of the ball, giving the Colts a distinct advantage in the game.
Speaking of the Jets, it may be time to close Revis Island. The veteran cornerback just cannot get the job done like he once could, and may not be a part of the team's plans going forward. He was brought back to New York with much fanfare, but he has not looked like the player who was once the best defensive back in the league. A move to a safety position may be in order for Revis, who has just looked old at times.
The Chicago Bears will be without Danny Trevathan for the rest of the 2016 NFL season, as he became the 13th player on the team to be placed on IR. Trevathan ruptured his patellar tendon in his knee, and his injury is just another devastating blow in a lost season for the Bears. Trevathan was a huge offseason signing for Chicago, who is slated to draft in the first three picks in next April's draft.
More on FanSided:
New Orleans welcomed Los Angeles to town this past weekend, as Saints head coach Sean Payton got to go up against his former defensive coordinator, Gregg Williams. There is no love lost between the two, who were together on the Saints staff during the Bountygate scandal which took place from 2009-11. The scandal had major repercussions for both men, as Payton had to sit out a year, and Williams looked like he may never coach again.
On Sunday, Payton paid Williams back for his year-long suspension, hanging a 42-spot on his former DC. With each Saints score, Payton shot a glance at Williams, who had no answer for Drew Brees and company on this day. The Rams' defensive front is one of the more talented units in football, but they looked horrible inside the Superdome this past weekend. Payton not only won the game, but also the war.
Finally, the Cleveland Browns ran their record to 0-12 on the season, and will head into their bye week in danger of becoming just the second team to finish 0-16 in a season in NFL history. Head coach Hue Jackson had tears in his eyes after the team's latest loss, a game in which they played good enough to win the game for three quarters against the New York Giants. The losses are starting to take a toll on the coach, who has said that it has been the "hardest thing ever."
This article originally appeared on