NFL roundup: Alshon Jeffrey suspended four games for PED use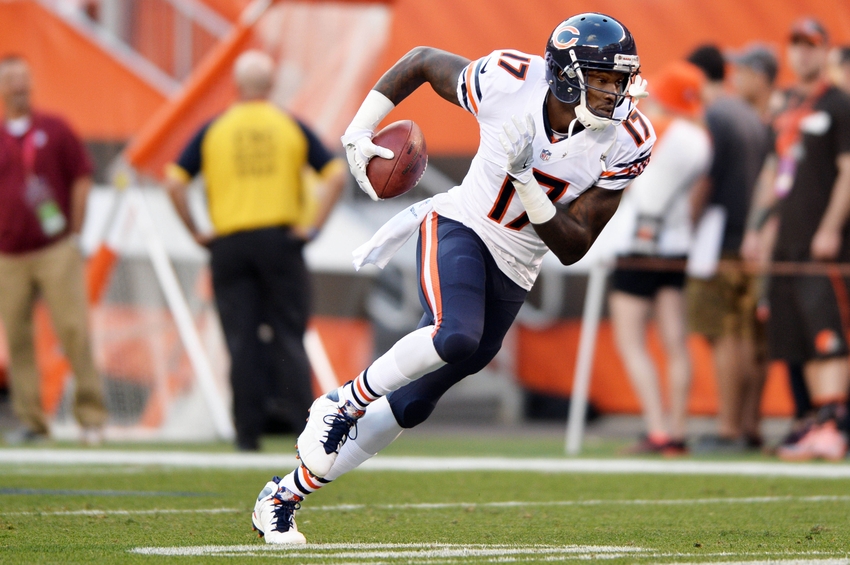 The 2016 NFL season has been a rough one for the Chicago Bears, and on Monday, it got a little tougher, as star wideout Alshon Jeffrey was suspended.
The Chicago Bears are currently on pace to draft very high in the 2017 NFL Draft, and their star wide receiver gave them a boost on Monday. Alshon Jeffrey was suspended for four games for PED use on Monday, and will not be able to return until Week 15 against the Green Bay Packers.
The Bears are currently 2-7 on the season, and Jeffrey leads the team with 630 yards receiving.
Rob Gronkowski was given the chance to catch the game-winning touchdown on Sunday night, but was unable to come up with the Tom Brady pass late in the fourth quarter. However, the big story had nothing to do with the play, as Gronk played the game with a punctured lung.
The team expects the big tight end to miss their Week 12 matchup against the San Francisco 49ers. They have incredible depth at that position and the 49ers are terrible, so sitting out is probably for the best.
Los Angeles Rams defensive tackle Robert Quinn is in the hospital, though it is a non-football illness. Quinn checked himself into the hospital after the Rams' latest loss on Sunday. Head coach Jeff Fisher said Quinn appeared to be fine on the bus, and was actually watching film. He is in stable condition, and Fisher said he spoke with him earlier Monday and that things "looked encouraging."
More on FanSided:
Tony Romo or Dak Prescott? That has been the question ever since Prescott has been lighting up the NFL after taking over for Romo due to a broken back in the preseason. All Prescott has done is lead the Dallas Cowboys to an 8-1 record, showing the kind of poise that is usually reserved for a seasoned veteran.
Cowboys owner Jerry Jones, who said Romo would get his job back when healthy, has wavered as of late, but finally announced it would be Dak's show going forward.
Finally, some news out of Cleveland. Yes, you read that right. It appears Robert Griffin III may not be done for the season, and is on pace to return late in the 2016 NFL season. The Browns' quarterback situation has been a revolving door this season, so getting another look at RGIII may be a good thing for head coach Hue Jackson. The Browns have a ton of draft picks in April, and some believe they will draft their latest franchise quarterback with the first overall pick.
This article originally appeared on