NFL RedZone Live Stream Week 9: Watch Online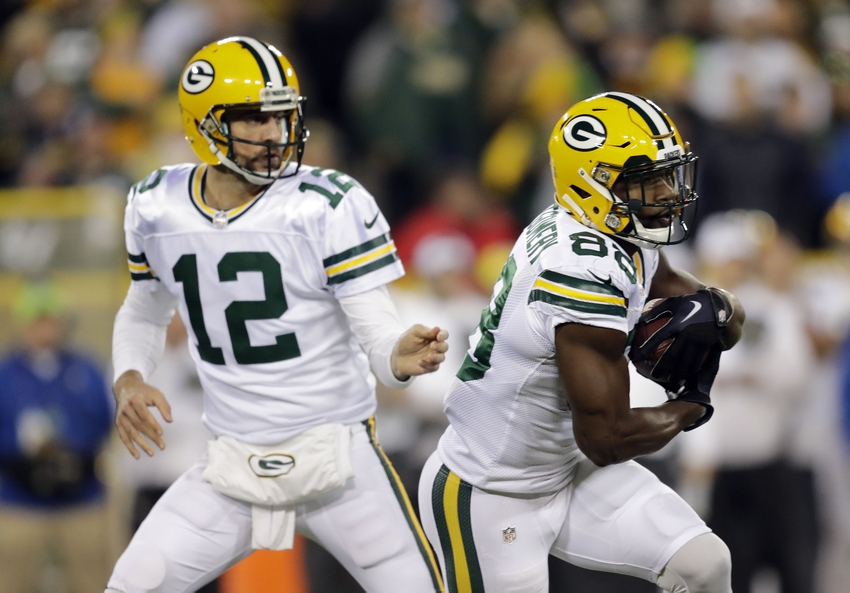 NFL RedZone brings football fans all of the scoring plays, big moments and more each Sunday. Here's how to watch online in Week 9.
Looking at the schedule for Week 9 of the 2016 NFL season, you can already tell it's going to be hard to figure out which games to watch. The slate is jam-packed with high-quality action throughout to day. Only making the decision harder is the fact that it's a balanced schedule on Sunday. Rather than a boatload of 1 p.m. ET kickoffs and a pair of late-afternoon games, there are six early game to four late-afternoon games. That only makes the decision harder, but also makes you thankful for NFL RedZone.
Whoever thought of RedZone deserves a raise in a major way if they haven't gotten one already. The channel is bar-none one of the best tools football fans can have at their disposal. Even after it's no longer a new service, the ability to watch every touchdown, big play, big drive, and so on through RedZone is incredible.
For a Sunday like Week 9, it's unbelievably handy as well. Rather than trying to see if the Dallas Cowboys can avoid an upset bid from the Cleveland Browns while also attempting to watch the Baltimore Ravens and Pittsburgh Steelers slug it out simultaneously, you can keep up with all you need to know on RedZone.
Unfortunately, not everyone has access to RedZone with their cable or satellite provider. Subsequently, you may be looking to live stream the channel in Week 9. If that's the case, there's an option for you.
If you have DirecTV with RedZone, you can simply stream the channel on NFL Sunday Ticket online or through the app with your satellite subscription login. However, you can also purchase the NFL Sunday Ticket.TV MAX package as well. With a paid subscription to that service, you have access to every NFL game live, but also to the RedZone channel.
Details for watching NFL RedZone in Week 9 are below:
Date: Sunday, November 6
Start Time: 1 p.m. ET
TV Info: Check Listings for your provider
Live Stream: NFL Sunday Ticket MAX
There's going to be plenty of drama and action in Week 9. Now you have a way not to miss any of it by hooking it up with Sunday Ticket to watch NFL RedZone.
More from NFL Spin Zone
This article originally appeared on