NFL quarterback rankings, Week 11: Marcus Mariota is rising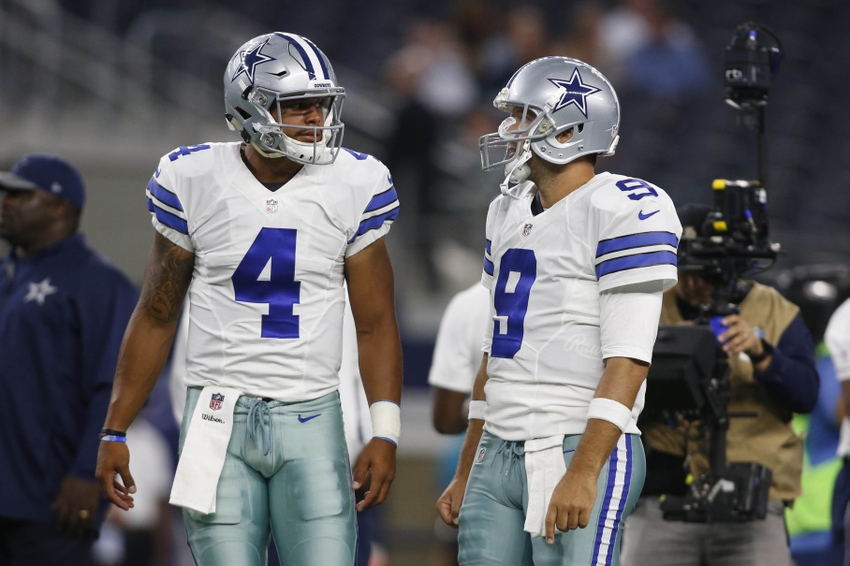 After 10 weeks of NFL play, there are all kinds of arguments to be made in terms of MVP and best quarterback. Let's try to add a good list to the argument.
As always, these are based off this year's play with a dash of historic context. Here's the link to last week's rankings.

Blaine Gabbert Memorial Division
32. Colin Kaepernick
Kaepernick is completing 53 percent of his throws and the 49ers are 1-8. He deserves this spot and then some.
Jack Trudeau Division
31. Case Keenum
Keenum is the one guy who could challenge Kaepernick. The Rams are barely staying in the playoff picture with Keenum chucking nine touchdowns and 11 interceptions.
30. Bryce Petty

At least the Jets moved on from Ryan Fitzpatrick. What a train wreck.
29. Blake Bortles
Bortles might be reaching the "time to be benched" category. He can't stop throwing interceptions and winding up for three seconds on each throw.
28. Josh McCown
The Browns are all kinds of rancid, and McCown is stinking up the joint, but at least he's trying.
27. Brock Osweiler
When you go 14-of-27 for 99 yards against the Jaguars, you are terrible. Congrats on the $72 million, Houston.
Kelly Stouffer Division
26. Trevor Siemian
Siemian is doing enough to keep Denver in the playoff chase, but he's starting to show major cracks in his foundation. If you take away the short routes, he's finished.

25. Carson Wentz
Wentz is playing well enough for being a rookie, but the book is out. He will check down at every opportunity, and the Eagles don't have enough playmakers to get yards after catch.
24. Tyrod Taylor
Taylor had a decent game against the Seahawks, but he is challenged to take over games. Until he gets better in intermediate throws, he's limited.
Trent Dilfer Division
23. Jameis Winston
Winston is incredibly talented and at some point, he'll figure it out. Still, the interceptions (10) are too many, even with 19 touchdown passes.

22. Joe Flacco
Flacco has not looked good this season. In fairness, he's coming off a pair of torn knee ligaments, but the 6.26 yards per attempt against an easy schedule is striking.
21. Jay Cutler
Cutler is going to be on his third team next year, entering the twilight of his career. Why? Because his teammates openly look disgusted with him throughout games. Not good.
Craig Morton Division
20. Alex Smith
Smith is doing just enough to avoid losing games in Kansas City, but he needs to be better for a real Super Bowl run. Smith has just 1,816 yards and eight touchdowns in eight starts.
19. Sam Bradford
The Vikings are taking on all kinds of water. In fairness, Bradford is behind a terrible line and has no running game, but since his hot start, his performance has gone downhill.
18. Carson Palmer
The stats show a a quarterback who ranks eighth in passing yardage, but his 11 touchdowns to eight interceptions are bad. Turn on the film, and you see a struggling player.
17. Ryan Tannehill
Tannehill is never going to be an All-Pro, but he;s shown signs of life this past month. This past week, Tannehill threw for 240 yards and a pair of touchdowns in a win over the Chargers.
Michael Vick Division
16. Cam Newton
Newton is simply playing average football. The 2015 MVP has a 58.1 completion rate and with just 10 passing touchdowns, isn't inspiring a comeback in Carolina.
15. Marcus Mariota
Mariota could be in the top 10 next week if he shreds Indianapolis. With 21 touchdowns and 2,482 passing yards, the Hawaiian is playing absolutely lights out for Tennessee.

14. Russell Wilson
Wilson has not been himself this season, mostly because of injuries and a bad offensive line. Yet, he was vintage on Sunday night, beating the Patriots with his legs, brain and arm. Look for Wilson to have a huge second half.
Terry Bradshaw Division
13. Andy Dalton
Dalton continues to toil with the Bengals, who might miss the playoffs for the first time in six years. The redhead is putting together perhaps his best season yet, though, despite the losses of Mohamed Sanu and Marvin Jones.
12. Eli Manning
Manning is pretty much the same player every week. He's consistently inconsistent. One thing you can bank on is close to 300 yards and a turnover or two. So why does he rank this high? Manning makes plays.
11. Kirk Cousins
Cousins continues to play good football, ranking fourth in passing yards. Whether it is with Washington or elsewhere, Cousins is going to get a contract that might exceed $100 million in total value.
Troy Aikman Division
10. Ben Roethlisberger
Roethlisberger was terrific against the Cowboys on Sunday, but he has still endured some very tough moments this season. We all know Big Ben is a top-5 QB in this league, but he hasn't been in 2016.
9. Dak Prescott
Prescott could be the best rookie going outside of his teammate in the backfield. With 14 touchdowns and two interceptions, he's keeping Tony Romo, a damn good quarterback, on the bench.
8. Andrew Luck
Can you imagine how good Luck would be if he had a coach or general manager? The guy has 2.565 yards and 17 touchdowns, and you likely could not pick his teammates out of a lineup.
7. Philip Rivers
Rivers has to fall down the list after his absolute meltdown on Sunday. He is going to be in Canton one day (or at least should be) but four interceptions in the fourth quarter? Yikes.
Check out these other NFL posts from FanSided:
Top 10 craziest NFL fan bases
Top 15 NFL Draft busts of all-time
Top 15 Heisman winners who flopped in the NFL
Dan Fouts Division
6. Aaron Rodgers
Rodgers is playing much better, although nobody seems to notice because the Packers are atrocious. The former NFL MVP has 22 touchdowns against seven interceptions.

5. Matthew Stafford
If the Lions end up winning the NFC North, there is going to be deserved chatter for Stafford getting the MVP. Stafford is playing without Calvin Johnson for the first time in his career and has succeeded, hitting on 67.3 percent of his throws and18 touchdowns.
Joe Montana Division
4. Drew Brees
Brees is second in football with 2.992 yards and the Saints are somehow 4-5. If New Orleans could play an ounce of defense, we would be looking at a multiple Super Bowl champ.
3. Derek Carr
In his third year, Carr is turning into one of the best quarterbacks the game has to offer. The former Fresno State star has 17 touchdowns against three picks, while the Raiders are 7-2.
2. Matt Ryan
Ryan might be having the most underrated season of any player in the NFL. The former No. 3 overall pick has thrown for a league-best 3,247 yards and 24 scores on 9.38 yards per attempt.
1. Tom Brady
Brady has 12 touchdowns with one interception while completing 72.9 percent of his throws on 9.85 yards per attempt. He's the best in the business.
This article originally appeared on