NFL quarterback rankings, Week 10: Ben Roethlisberger slides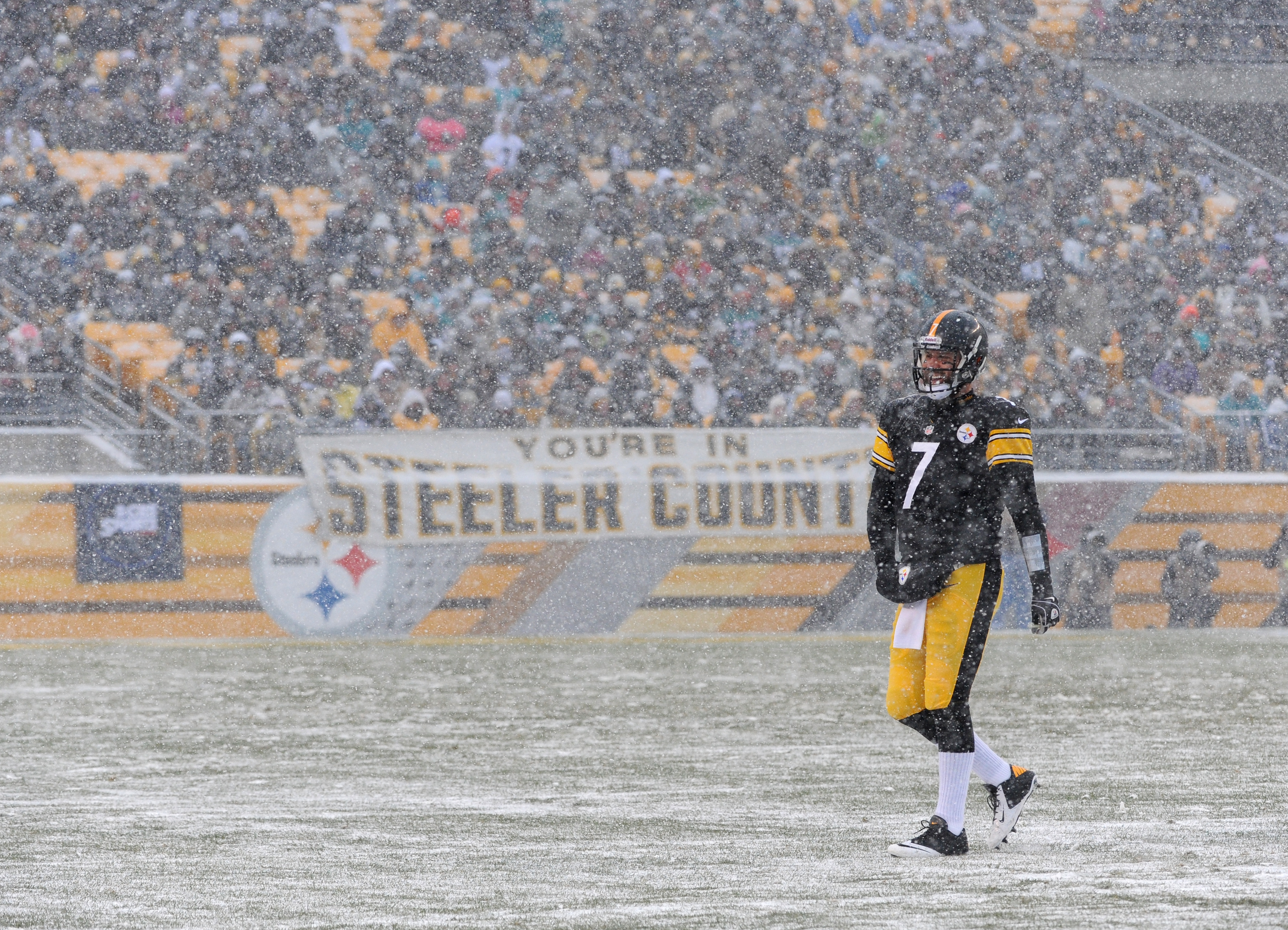 The Week 10 NFL quarterback rankings are in, and the book is out on Carson Wentz, while Ben Roethlisberger really struggled in his return.
As always, these are based off this year's play with a dash of historic context.
Blaine Gabbert Memorial Division
32. Colin Kaepernick
Kaepernick is completing less than 53 percent of his throws. How he remains the starting quarterback is a tribute to how truly awful Blaine Gabbert is.
Scott Zolak Division
31. Case Keenum
JARED GOFF. JARED GOFF. JARED GOFF. JARED GOFF. JARED GOFF. JARED GOFF. JARED GOFF. JARED GOFF. JARED GOFF. JARED GOFF. JARED GOFF. JARED GOFF.
30. Ryan Fitzpatrick
Fitzpatrick now has a sprained MCL, and the Jets are still committed to starting him. At this juncture, you have to wonder about general manager Mike Maccagnan's safety.
Craig Erickson Division
29. Blake Bortles
Bortles continues to look terrible, throwing an interception against Kansas City while missing multiple wide-open, would-be touchdown throws.
28. Josh McCown
The Browns are all kinds of terrible. We normally go with the clear-cut starter in these rankings, but since Cleveland has started roughly 15 quarterbacks already, McCown takes the heat here.
27. Trevor Siemian
Siemian struggled mightily against Oakland on Sunday, with his stats being somewhat deceiving. The Broncos might turn to Paxton Lynch if they lose on Sunday.
26. Brock Osweiler
Osweiler has been a massive disappointment to this point with Houston. The fifth-year pro has nine touchdowns and nine interceptions through eight games. Not good enough for $72 million.
David Woodley Division
25. Tyrod Taylor
Taylor is a great backup quarterback and an underwhelming starter. A team can win with him, but its ceiling will always be limited.
24. Jameis Winston
Winston continues to throw too many interceptions. In fairness, the rookie Pro Bowler likely feels pressured to force the issue because of his defense, but he must be smarter.
23. Carson Wentz
Wentz is starting to make mistakes on a weekly basis. After a sizzling start, teams are realizing that Wentz can be shut down if they take away his safety valves underneath.
22. Sam Bradford
Bradford is getting pounded behind a bad offensive line, and doesn't have great weapons around him. The Vikings are causing his ranking to plummet.
Jim (Chris) Everett Division
21. Ryan Tannehill
Tannehill had an awful start to the season, but he and the Dolphins have rebounded to get to 4-4. The youngster still has too many interceptions (7) and just 1,877 passing yards, but the arrow is pointing slightly up.
20. Joe Flacco
The Ravens have been an offensive disaster, and Flacco takes some of that blame. He's only averaging 6.15 yards per attempt with six touchdowns and seven interceptions. Not good enough for a playoff berth.
19. Jay Cutler
Cutler is going to be looking for work after this season, so look at this as an extended audition. In his mid-30s, there is still plenty to prove.
18. Marcus Mariota
Mariota has continued to improve in 2016. He's thrown 17 touchdowns and ranks 10th with 2,187 passing yards on a Titans team built around running the ball. Tennessee should be very pleased.
Jake Plummer Division
17. Carson Palmer
Palmer had a meltdown in the NFC Championship Game last season, and some of his issues have continued into 2016. The 10 touchdowns are good but the six interceptions are a touch high. Still, Palmer is good enough to win a Super Bowl with.
16. Alex Smith
Smith should be back this weekend against the Panthers after missing last week. The Chiefs don't need him to be spectacular, but simply solid. He's always that, and Kansas City is 6-2 largely because of it.
15. Cam Newton
Newton has regressed this season, completing only 57.7 percent of his throws and ranking 24th in passing yardage at 1,733. He needs to be better if Carolina wants to reach the postseason.
14. Russell Wilson
Wilson is playing on a bum knee, a bum ankle and behind a rancid offensive line. Still, he keeps throwing, and winning, in Seattle.
13. Kirk Cousins
Cousins is going to be all sorts of paid – be it Washington or elsewhere – come 2017. He's balled out with 2,454 yards and 12 touchdowns through eight games.
Bobby Layne Division
12. Ben Roethlisberger
Big Ben has to take a tumble here. He came back from a torn meniscus on Sunday and looked like a guy who shouldn't have been on the field. Roethlisberger has been sublime at times this season, but there have been far too many down moments.
11. Andy Dalton
Dalton is coming off the bye week with a fresh arm and a top weapon in A.J. Green. Dalton has gotten better each season, and with 2,349 yards, if off to another great start.
10. Eli Manning
Manning throws interceptions, but he amassed yardage and in this season, wins. The two-time champion has tossed 12 touchdowns while completing more than 64 percent of his passes.
9. Dak Prescott
The man is a rookie and has thrown for 2,020 yards and 12 touchdowns with two interceptions. In addition, he's completing better than 66 percent of his throws. Elite.
Kurt Warner Division
8. Andrew Luck
Luck has zero help around him, and he continues to thrive. The interceptions (7) are too high but to have 17 touchdowns and 2,565 yards behind that offensive line, with that coaching staff? Wow.
7. Matthew Stafford
Stafford is quietly putting together a great year. The Lions are 5-4 and the former top pick has totaled 18 touchdowns and a 67.3 completion rate. If he gets Detroit into the playoffs, he's an MVP candidate.
Check out these other NFL posts from FanSided:
Top 10 craziest NFL fan bases
Top 15 NFL Draft busts of all-time
Top 15 Heisman winners who flopped in the NFL
6. Aaron Rodgers
For all the talk about his decline, Rodgers has thrown 20 touchdowns, checking in third across the league. Green Bay should build a statue to this man now, considering how bad the coaching/supporting cast is around him.
Joe Montana Division
5. Philip Rivers
Rivers continues to fly under the radar as one of the great quarterback in this generation. When his career is over, the Chargers should retire his number and the NFL should start chiseling his bust.
4. Drew Brees
Brees is second in the NFL with both 21 touchdowns and 2,689 yards. He also has a Saints team, with absolutely no defense, in the playoff chase. Enough said.
3. Derek Carr
After Sunday's win against the Broncos, the Raiders are getting the national recognition they deserve. Carr has been the leader of the team, and right now, is a leader in the MVP race with 2,505 yards and 17 touchdowns with only three picks.
2. Matt Ryan
Ryan should be the most talked-about player in football. He's taken a flawed Falcons team and put them in first place of the NFC South at 6-3. How? With a league-best 2,980 passing yards and 23 touchdowns against four interceptions, all while averaging an absurd 9.52 yards per attempt.
1. Tom Brady
Quite possible the GOAT. Even playing just four games this season, he's in the league's MVP conversation.
This article originally appeared on