NFL Predictions Week 2: Best Picks Against the Spread (ATS)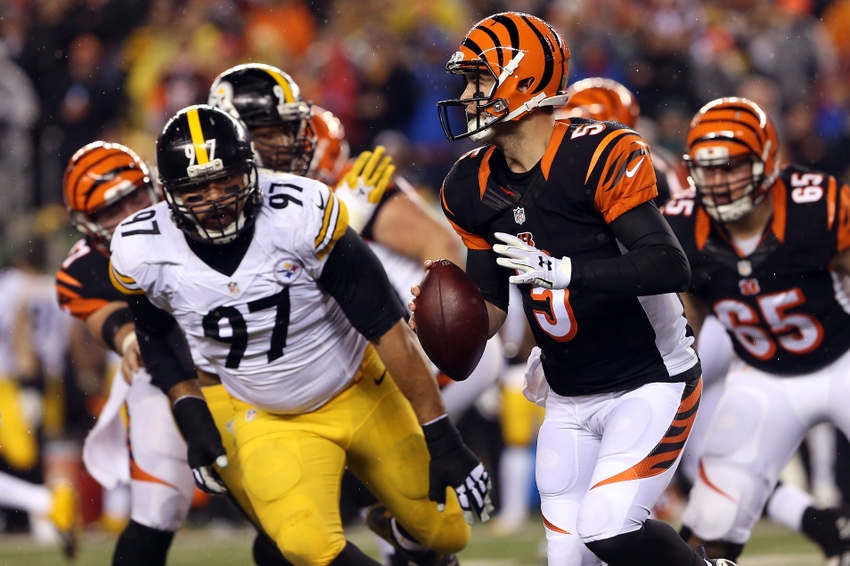 Don't get fooled by week one wins and losses. These NFL Week 2 predictionsare the best for your wallet. The best picks against the spread.
In picking NFL games against the spread, our 2016 season got off to a nice start. Week 1 is often tricky as hell since we aren't quite sure we know who is good or not. NFL Week 2 predictions are occasionally as tricky because we don't know what was real and what wasn't from Week 1! Nevertheless, we persevered and shall do so again.
Two brothers from New York, Dan Salem and Todd Salem, discuss the Best Picks Against the Spread in Wednesday's NFL Sports Debate.
2016 Record Against the Spread:
Dan Salem: 2-0
Todd Salem: 1-1
Early in the season it's all about taking the points when betting against the spread, unless you're playing the Los Angeles Rams, because damn they looked slow and unprepared. If this keeps up there will be real cheap tickets by Week 6. Time for your NFL Week 2 predictions.
Todd Salem's Week 2 Picks ATS
Cincinnati Bengals +3.5 at Pittsburgh Steelers
Seattle Seahawks -3.5 at Los Angeles Rams
My game selections for Week 2 both fall into the same category: not overreacting to what happened in Week 1. I'm not doing it. I don't care how scary bad the Seattle offense looked against the Miami Dolphins. I don't care how scary bad the Cincinnati offensive line looked against the New York Jets. It was one game. No one is putting the Eagles in the Super Bowl after they dismantled the Cleveland Browns, so why should other people's Week 1 matter more?
Instead, I am resorting back to feelings I had during the preseason, since those were built off of a larger sample size of sorts. Prior to the year, I felt as though the Bengals were better than the Steelers (especially with the latter not having Le'Veon Bell for this contest). Cincy was the pick to win the AFC North.
That doesn't mean it has to win this specific contest, but according to the Westgate line, we are getting an extra half point here since Vegas seems to think Pittsburgh is going to get more action. Instead of the standard three points for the road team (or fewer if the Bengals are indeed better), I'm getting 3.5 all because of what happened in Week 1. A field-goal loss means a cover and a win.
As for the Seattle/LA line, I'm not sure what is being represented there. Seattle looked very bad but still managed to win its first game. Meanwhile, the Rams looked like the worst team in the conference by a mile. Not reacting to Week 1 would have me taking Seattle to easily cover. Reacting to Week 1 would lead me to the same outcome! I'm laying the points.
Dan Salem's Week 2 Picks ATS
New Orleans Saints +4.5 at New York Giants
Miami Dolphins +6.5 at New England Patriots
I don't like picking two road teams, but I couldn't help myself in these two matchups. The Saints lost a nail biter and a shootout to the Raiders in Week 1. Oakland is a pretty darn good football team and New Orleans put up a lot of points. Granted, the Saints' defense couldn't stop the Raiders and won't likely stop the Giants either, but if this game is another shootout then I'm taking the points. The Saints likely go touchdown for touchdown with New York and getting more than a field goal feels like a safe bet indeed. Who knows which team finishes on top, but it won't be by more than three points.
In my other pick for NFL Week 2, I'm rolling with a team easily overlooked as the season began. For some reason pundits have been dogging on the Seahawks instead of complimenting the Dolphins for their own play on the field. New England got lucky to escape Arizona with a victory. The Cardinals had to miss a field goal for that game to swing in the Patriots' favor. Now they are giving up nearly a touchdown. Yes they are at home, but Jimmy Garoppolo is still playing quarterback and Rob Gronkowski might still be out as well.
Miami held the Seahawks in check all game and I expect them to do it once again against their division rival. It's not important if the Dolphins win, but they aren't losing by a touchdown or more after their week one performance. Take the points and enjoy the upset. I like Miami to win outright in this one.
More from NFL Spin Zone
This article originally appeared on