NFL Predictions Week 1: Best Picks Against the Spread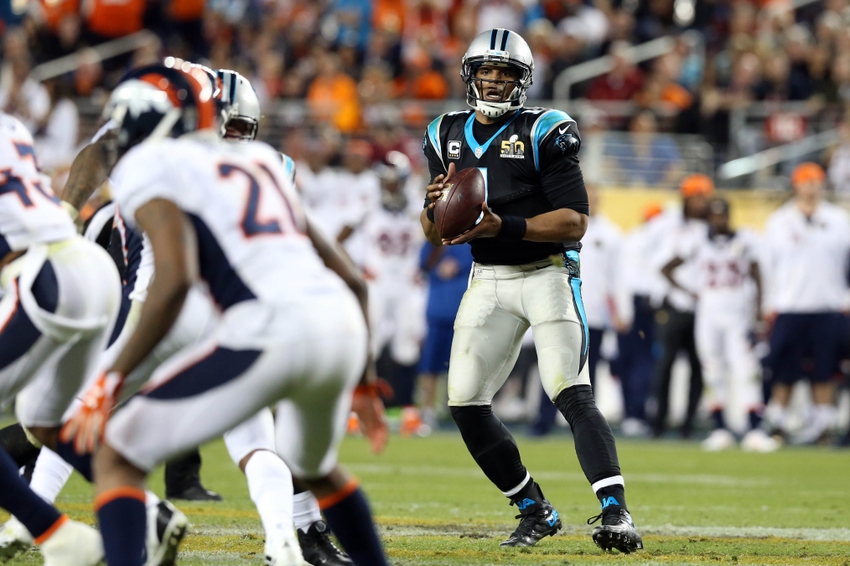 Which teams can you trust with your money to start 2016 with your NFL predictions? A few games stick out as the best picks against the spread (ATS)
NFL Week 1 is probably the hardest to judge and many of the betting lines are extremely close because of it. Hell, the New York Giants and Dallas Cowboys game is a push. That can make it, overall, tough to sort out your NFL predictions in the first week of the season. But there are a few matchups that stick out. Follow closely.
Two brothers from New York, Dan Salem and Todd Salem, discuss the Best Picks Against the Spread for in Wednesday's NFL Sports Debate.
Todd Salem's Week 1 Picks ATS
We are back for another season of NFL football. Instead of being civilized and building our self-esteem, we are going to subject ourselves to the gambling lines and select winners against the spread each and every week.
Last year, I did no better than average in this exercise, though you managed to finish strong and put together an excellent record ATS. Let's see if we can both reach that level in 2016.
Carolina Panthers -3 at Denver Broncos
My first selection is the first game of the entire season: Thursday's Super Bowl rematch between the Panthers and the Broncos. To me, this is the easiest game to pick on the board. Carolina is the road team traveling to the defending champions and yet it is a comfortable favorite.
However, it should be an even bigger favorite. The Broncos have Trevor Siemian as their starting quarterback in Week 1. I can't even say "yes, that Trevor Siemian" because no one knew who this guy even was before this preseason. And there isn't even a dominant team around him. Emmanuel Sanders is already banged up; the offensive line is a question mark; and this defense that hounded Carolina on Denver's way to a title is not as good as it was during that game.
I foresee no way the Panthers don't easily cover and win by more than a field goal on the road.
Miami Dolphins +10.5 at Seattle Seahawks
This second selection is just a matter of degrees. I don't expect Miami to win outright in Seattle, but the Dolphins are a better club than they are getting credit for here with this line. With an offense deep in skill players and a defense primed to rebound after a skittish 2015, Miami has all the makings of this year's bounce back team. Maybe it doesn't begin with a victory, but people will see this is as a team to be reckoned with.
As for Seattle, is it really the club that is going to demolish opponents by double figures? With questions at running back stemming from the injury to Thomas Rawls, the Seahawks may not even have their bread-and-butter options to turn to. And Jimmy Graham will either be out completely or severely limited in his snaps this week. I don't see Seattle putting teams away like it did to finish out 2015.
Dan Salem's Week 1 Picks ATS
I did really well last season—don't undersell me. It's not easy placing money on winners so often. You're welcome. With the new 2016 NFL season, we now have a whole new opportunity for me to whip your butt in picking games against the spread each week. Bring it on.
New York Jets +2.5 vs Cincinnati Bengals
The home team is usually favored by a field goal, so Vegas must think the Bengals are much better than the Jets. They are wrong. New York will be playing at home with one of the best defenses in the league. I know what Cincinnati has done during recent regular season action, but giving up points on the road would be foolish here.
I like the Jets straight up in this game, because they are playing at home. These are two evenly matched teams, but home-field advantage is real, especially in week 1. Take the points in what will likely be a very close football game.
Pittsburgh Steelers -3 at Washington Redskins
I'm high on the AFC to start the year and Pittsburgh is definitely near the top of the conference. Do I believe in the Redskins to be very good once again? Not yet I don't, and not against the Steelers and Big Ben Roethlisberger.
Pittsburgh is easily the better football team, despite playing on the road. They should win by a touchdown at a minimum, so don't think twice about giving up a field goal. I'm not sure how this line is so close, but grab it now before it balloons. This is a Monday Night matchup, with extra time for the money to shift.
More from NFL Spin Zone
This article originally appeared on