NFL Power Rankings: Panthers Continue Climb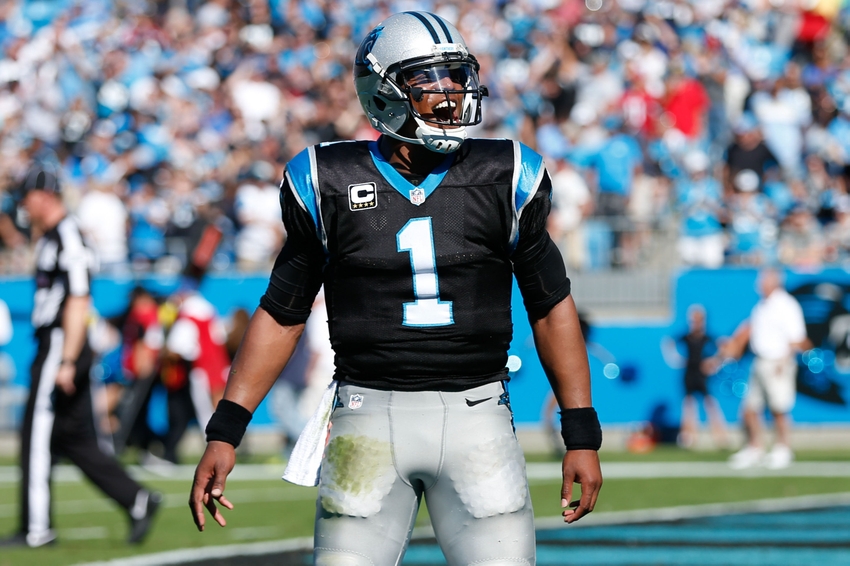 With a dominant win on Sunday, the Carolina Panthers continue their climb in power rankings from around the world of sports…
After improving their standing both in the NFC South division and across media power ranking polls via the bye week, the Carolina Panthers (2-5) helped themselves on the field this past Sunday. Finally showcasing a performance relevant to the expectations of fans following last season, the Panthers defeated the Arizona Cardinals in strong fashion. Now, faced with a cross-country trip against a tough opponent, whether Carolina can sustain their current momentum remains to be seen.
As some of the higher ranked fall, expect certain teams that currently appear out of the playoff race to make a move in the coming weeks. Carolina included.
NFL.com – 26 (+2)
Cam Newton's postgame wardrobe might've been ridiculously over-the-top, but his postgame commentary was not. Ever since the season-opener, the Panthers' franchise quarterback has absorbed blows that modern rules certainly don't allow (even if the game-day refs do). Newton's tone wasn't whiny, nor was it to be mixed in the same bowl as his post-Super Bowl attitude. Just because he's huge for a QB and occasionally runs doesn't make these hits OK. Oh, impressive job by the Panthers' defense on Sunday.
ESPN – 16 (+6)
It's easy to make Cam Newton a scapegoat, but the Panthers' defense might be the real culprit in the team's overall fall in the rankings since Week 1. The Panthers are allowing 28 points per game this season, which is almost nine more per game than they allowed all of the previous regular season (19.3).
CBS – 28 (+1)
The Panthers we saw last week against the Cardinals is the team we expected to see this season. Can they turn it all the way around?
SPORTS ILLUSTRATED – 21 (+4)
The Panthers sacked Carson Palmer eight times Sunday and led by as much as 23 before cruising home for a win. Does that say more about what Carolina can do in the second half or how much that defense is in Palmer's head? Maybe a little bit of both.​
Jumping as many as six spots this week in some polls, if the Carolina Panthers continue to produce like they did Sunday that number will continue to increase. Look for head coach Ron Rivera and the defense to try and keep up their current momentum in Los Angeles next week.
More from Cat Crave
This article originally appeared on