NFL power rankings: Chiefs move up across board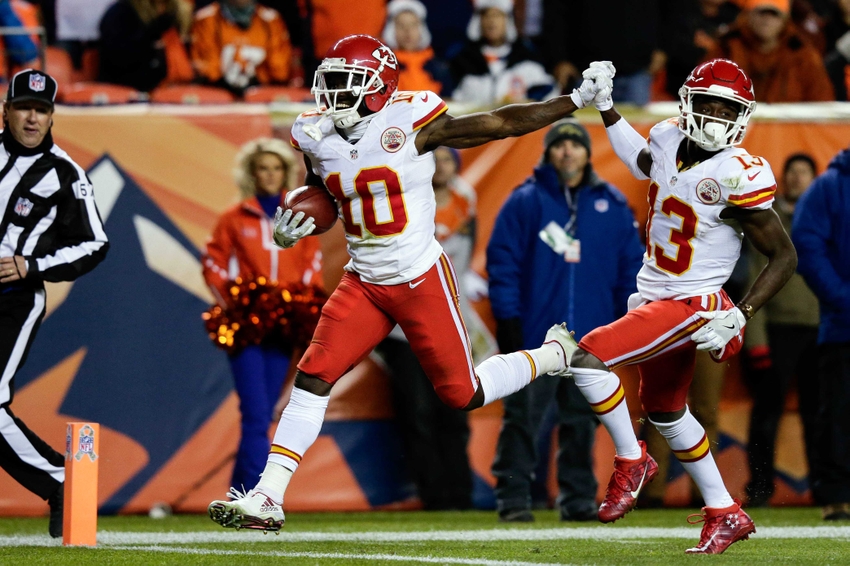 The NFL power rankings are out across the internet, and the Kansas City Chiefs continue to move up after an impressive win in Atlanta.
Kansas City is playing very, very well. The Chiefs are not impressive on the stat sheet, but they continue to rack up wins using a combination of huge plays and key turnovers. On Sunday, they beat the Atlanta Falcons due in large part to a pair of Eric Berry scores.
After beating both Atlanta and Denver on the road, Kansas City is sitting in second place of the AFC West with a huge Thursday night clash against the Oakland Raiders. With a win, the Chiefs will move into first place and a top-two seed in the AFC playoff picture.
Here's what the rest of the world is saying about Kansas City…
Kansas City is proving it's the team nobody wants to play come January. This team has magic and a ton of talent.
If you don't follow Eric Berry's career — because he's a defensive player or because he's not a sack master or because he isn't a loudmouth corner who brags about, of all things, his knowledge of the NFL rulebook — then you're missing out. Berry once again personally delivered a win to the Chiefs on Sunday. First, he came up with another awe-inspiring pick-six in the final minute of the first half. Then there was the ultra-clutch, fourth-quarter pick-two — that's right, a pick-two, in the final five minutes of the game. The last points scored in the game, by the way. What a playmaker. Remember his winding interception return for a touchdown in Carolina last month? The guy is so darn good that fans don't think of him as the player who bested Hodgkin lymphoma less than two years ago. The city where he won his battle? Atlanta. Times two, now.
Some of the Chiefs' wins this season seem as unlikely as winning the lottery, and with a pick-six and a pick-two in Week 13, that comparison might not be that far off. The Chiefs can take control of the AFC West with a win over the Raiders on Thursday night.
Don't discount Sunday's impressive Chiefs win. Not only were the Chiefs traveling to face a good Atlanta team, a week after an emotionally draining overtime win (in altitude) at Denver, but it would have been understandable if they were looking ahead to Thursday's massive AFC West showdown against the Raiders. Sunday's win says a lot about the Chiefs.
There a few convincing and impressive victories in Week 13, and a couple of teams confirmed what many — myself included — doubted for most of the year: The Detroit Lions and Kansas City Chiefs are for real.
The Chiefs continue to find a way, with Sunday's triumph in Atlanta being forged on a TD on a fake punt and safety Eric Berry's pick-six and pick-two. It makes you wonder just what it takes these days to beat the Chiefs. This week's game against the Raiders is an NFL rarity: a can't-miss Thursday night matchup.
More from Arrowhead Addict
This article originally appeared on