NFL Playoffs 2016: Dallas Cowboys clinch playoff spot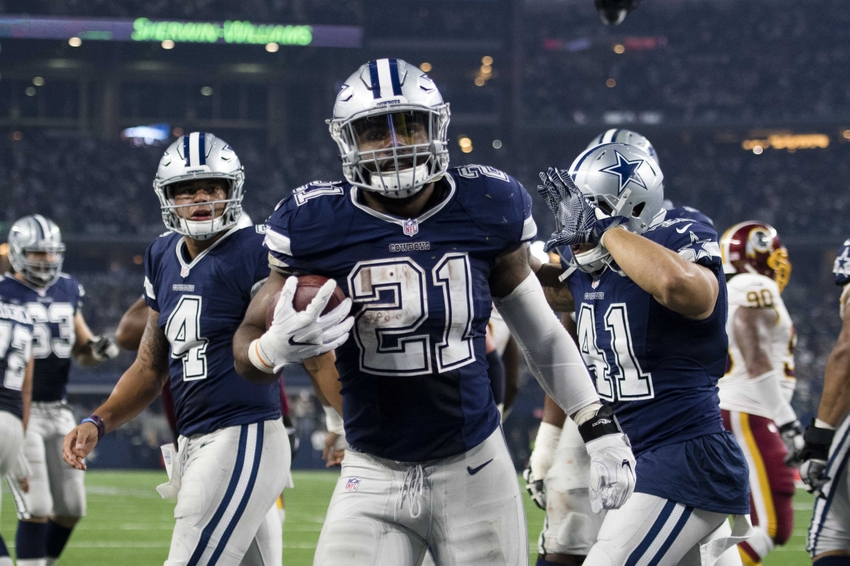 With the Redskins loss to the Cardinals, the Dallas Cowboys are officially in the 2016 postseason. 
Going into the 2016 NFL season, not many people had much faith in the Dallas Cowboys. After all, they had lost their starting quarterback Tony Romo during the preseason. However, thanks to some impressive performances, the Cowboys have clinched a playoff spot. Their place in the postseason was all but a formality, but it is official now that the Washington Redskins lost to the Arizona Cardinals.
Dallas is in the postseason thanks to two fantastic rookies. After Romo's injury, the Cowboys showed unprecedented faith in rookie quarterback Dak Prescott by not trading for a veteran. He has repaid them for their faith with 2,974 passing yards following their Week 13 win over the Minnesota Vikings. Prescott has 19 passing touchdowns with only two interceptions, accounting for 217 rushing yards and five rushing touchdowns as well.
Their second rookie contributor; first round pick running back Ezekiel Elliott. Usually, people don't like drafting a running back in the first round. However, Elliott has proven to be an exception to this rule, with over 1,600 yards from scrimmage. Through his first 13 weeks, he has 13 touchdowns (12 rushing and one receiving).
Dallas does not have an elite defense, but their offense is more than enough to make up for it. The Cowboys' balance on offense makes them very hard to stop. And when their defense needs a big play, they can get one. This "bend but don't break" strategy has worked for them in the regular season, but they must be better defensively in the playoffs.
Right now, the Cowboys have a great chance of getting the NFC's number one seed. At worst, they should get a first round bye. It remains to be seen when, or if, Dallas will start resting players.
This article originally appeared on