NFL playoff scenarios: Cowboys, Patriots can clinch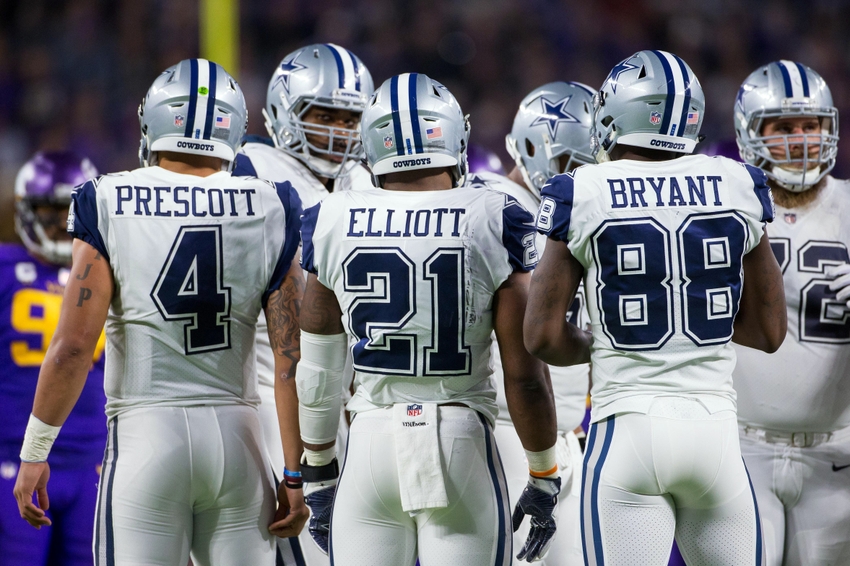 There are still four weeks left in the season, but the teams with the best record in each conference – Dallas Cowboys and New England Patriots – can each clinch the division in Week 14.
With a record of 11-1, the Cowboys have already clinched a playoff spot and will have a chance to avenge their only loss of the season Sunday night against the New York Giants. The Giants are currently in wild card positioning in the NFC with a 8-4 record, but if Dallas beats New York on Sunday, then the division race is over.
A Cowboys victory also ensures that Dallas would stay at least 2.5 games ahead of Seattle for home field advantage throughout the entire playoffs in the NFC.
If Dallas wins and Seattle loses on Sunday, then the Cowboys would clinch a first-round bye. Dallas can lock up home field advantage this weekend with a win, Seattle loss and Detroit loss.
New England's playoff scenarios are a tad bit more complicated. The Patriots need to beat the Ravens on Monday night, but they also need either a Dolphins loss or tie. Miami is hosting the Arizona Cardinals on Sunday, so New England will know ahead of its game whether or not they can clinch the division.
The Patriots can also clinch the AFC East with a tie against the Ravens and a Dolphins loss. Ties obviously don't happen often in the NFL, but seeing as two have already happen this season, every fan knows that's certainly possible.
New England cannot clinch home field advantage in Week 14, but a victory would vault them back into the No. 1 spot in the AFC. Furthermore, a Patriots victory, Dolphins loss/tie and a Steelers loss/tie would guarantee New England a first-round bye.
Does that mean Patriots fans are rooting for Rex Ryan and the Bills against the Steelers? Maybe, but doubtful.
More from FanSided
This article originally appeared on