NFL players reveal hilarious superlatives on The Tonight Show (Video)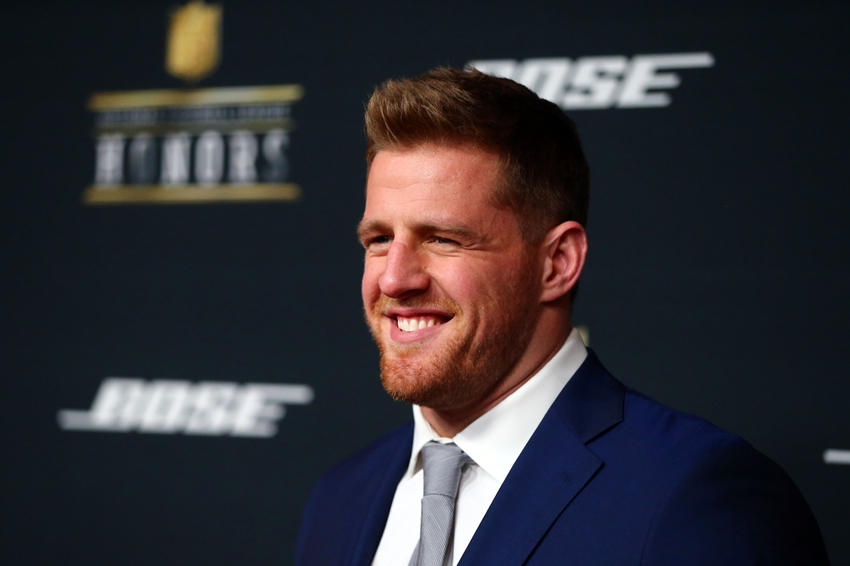 NFL players revealed some hilarious superlatives on The Tonight Show.
One of the best segments of The Tonight Show is the superlatives segment. That's a segment during which people (usually athletes) will read their own superlatives. It usually pokes fun at them and everyone thinks they are hilarious. To celebrate the start of the 2016 NFL season, host Jimmy Fallon brought back the popular segment.
Here are some of the most hilarious superlatives.
Jacksonville Jaguars receiver Allen Hurns is "most likely to have the same barber as the Warhead's candy guy". The resemblance is outstanding. Of course, Hurns was a good sport about the playful knock at his hair.
Green Bay Packers quarterback Aaron Rodgers is "most likely to put fifty dollars in a jukebox and play only Creed". He does have the look of a guy who would do that. Nobody likes that guy who blasts Creed at the bar. They often have their jukebox privileges overruled.
DeMarcus Ware of the Denver Broncos is "Black Mr. Clean". With his clean-cut look and his cheerful smile, he sure looks a lot like him. Baltimore Ravens quarterback Joe Flacco is "most likely to be a combo of every "Bachelorette" contestant rolled into one". That is perhaps the most accurate and hilarious description of Flacco that has ever been written.
Other athletes to appear on the segment included Andy Dalton, Nick Mangold, Ryan Fitzpatrick, Russell Wilson, Demaryius Thomas, Drew Brees, and J.J. Watt. All of the superlatives are hilarious and the players have a lot of fun with it. Most of the jokes had to their with their hair (or lack thereof).
The 2016 NFL season should be a fun one, to say the least. With no clear Super Bowl favorite, any number of teams could be holding up the Lombardi Trophy after the Super Bowl.
This article originally appeared on