NFL Legend Thurman Thomas Blasts Rams HC Jeff Fisher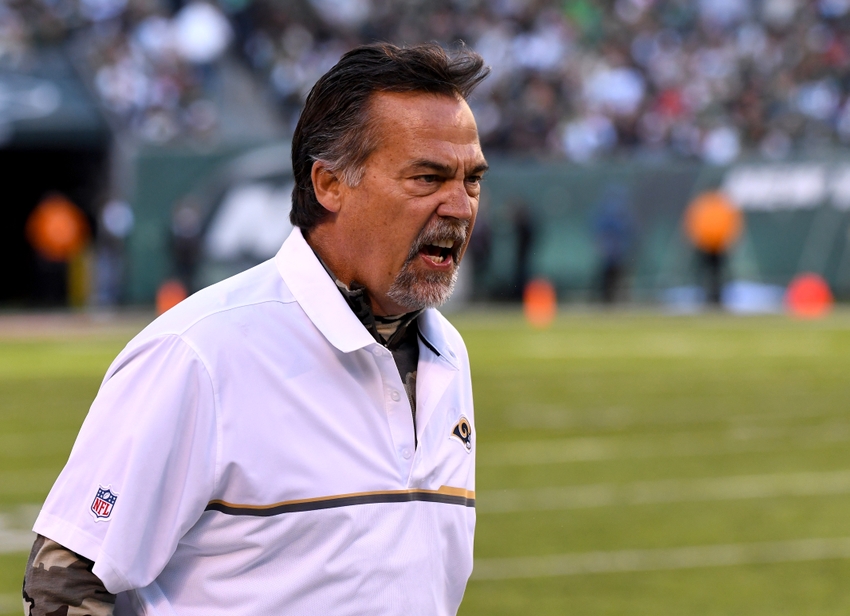 NFL legend and former Buffalo Bills running back Thurman Thomas is the latest person to have harsh words for Los Angeles Rams head coach, Jeff Fisher.
On Eric Dickerson's radio show on Monday, NFL legend Thurman Thomas had some harsh words for Los Angeles Rams head coach, Jeff Fisher.
The two Hall of Fame backs were talking about the state of the Rams when Thomas gave his assessment of Fisher as a coach:
Hall of Famer @thurmanthomas just told @EricDickerson he doesn't think #Rams Fisher is right guy for the job. "The game has passed him by."

— Jason Stewart (@JasonStewart) November 14, 2016
There aren't too many Rams fans who would disagree with that. Now in his fifth season, Fisher has yet to get the Rams over the hump and many are wondering why he still has a job.
As we reported earlier, Dickerson himself called the Rams "boring" and said the team was hard to watch thanks to a slew of offensive problems.
Dickerson then went on to defend the man who crafted this boring roster, Fisher, by saying the decision to trade up and draft Goff was one that was forced on Fisher by upper management.
While it isn't clear who actually made the final decision on Goff, the blame will fall on Fisher after the Rams traded an arm and a leg to move up to pick him. To make matters worse for Fisher, the rookie signal-caller apparently isn't good enough to supplant a mediocre Case Keenum.
Nobody has it worse than Fisher right now, as anyone and everyone has bashed him. Despite that, his future looks to be secure for now, but that could change rapidly if Goff implodes when his time does come.
This article originally appeared on