NFL Inactives Week 12: Tom Brady Playing, Desmond Trufant Out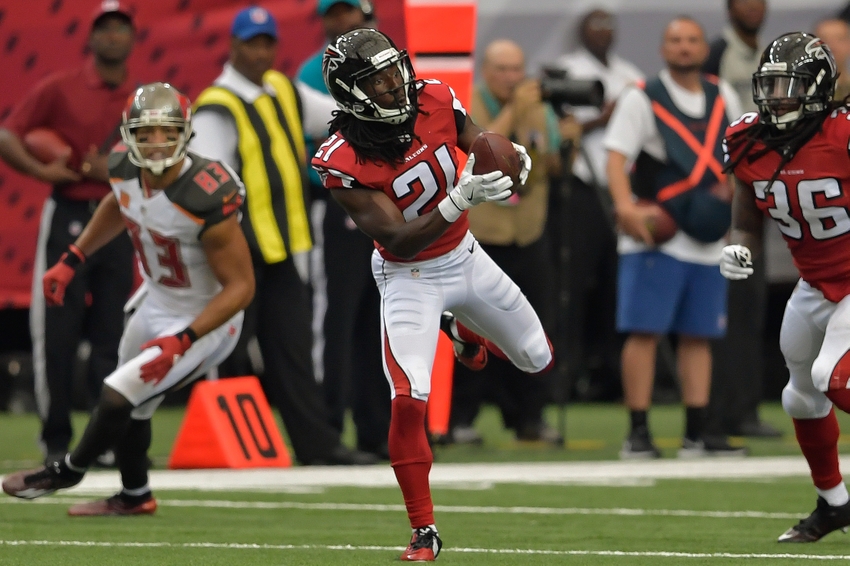 Taking a look at the NFL inactives and the Week 12 injury report on Sunday morning to see who's playing and who will be out of action.
Quite frankly, NFL Week 12 has been a tough one to deal with throughout. There have been numerous reports about a number of big name players entering Sunday. Fantasy owners and fans alike have been keeping up with all of them, hoping their favorite guys don't ultimately wind up on the NFL inactives report on Sunday.
As there always seems to be, the early reports are a mixed bag. However, it's hard to deny that most of them see favorable. For instance, Adam Schefter has reported that both Rob Gronkowski and Tom Brady are going to play on Sunday for the New England Patriots. Moreover, Ian Rapoport is reporting that Buffalo Bills receiver Sammy Watkins and running back LeSean McCoy will both play, as will Arizona Cardinals safety Tyrann Mathieu.
However, there's an unfortunate bit of news expected on the NFL inactives report from the Atlanta Falcons. Star cornerback Desmond Trufant is almost surely out on Sunday and could potentially be facing season-ending surgery for a torn pectoral muscle. Also reportedly out on Sunday (per Schefter) are TJ Yeldon for the Jacksonville Jaguars—who's listed as "unlikely"—and Bills wideout Percy Harvin.
Obviously these aren't the complete inactives reports, but it's what we know to expect coming in. However, we'll be updating you below whenever the NFL inactives for Week 12 start to come through:
Note: Inactives are reported at approximately 11:30 a.m. ET on the East Coast for the early games and roughly 1.5 hours before the late games.
Certainly these are some heavy blows for teams at this point in the season. However, the loss of Trufant may well be the very biggest. He's been one of the better cornerbacks in the league for quite some time at this point and now Atlanta has to do without.
We've seen this story before with the Falcons. They've started out hot before and tapered off as the season wore on. With an injury to such an integral part of the defense, that could really change  things for the rest of the season at least.
More from NFL Spin Zone
This article originally appeared on