NFL Inactives Week 11: Justin Houston Active, Tyrann Mathieu Unlikely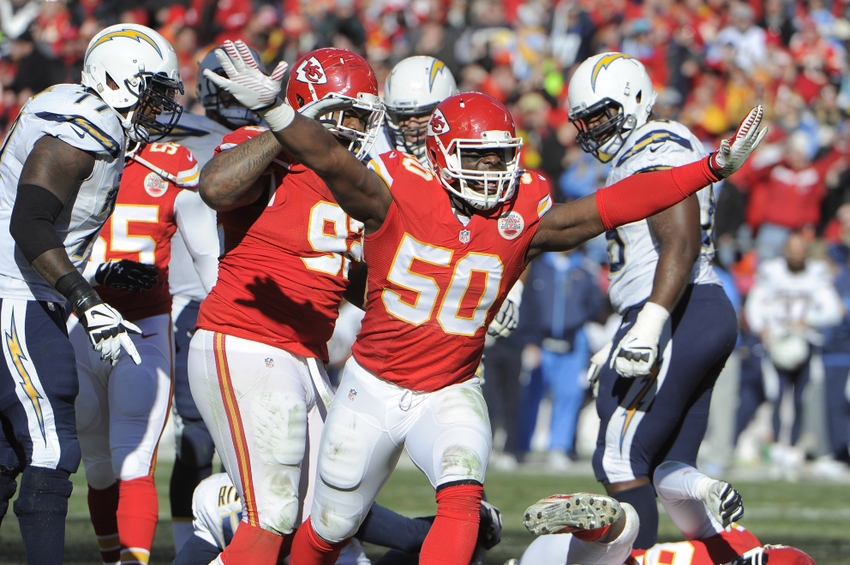 Taking a look at the NFL inactives for each team on Sunday in Week 11, including one superstar returning and one missing another week.
Time and again through the 2016 NFL season we've seen some big names on the NFL inactives report each week. It's a struggle both as fans and for the teams. Fans want to see the best players on the field and teams surely want those guys on the field. However, football is a violent sport and injuries are the name of the game. Thus, we once again venture to look at the injury reports for Week 11 and see who's in and who's out for each team.
Before the official NFL inactives even trickled down on Sunday morning, we got some big news about two players fans and their respective teams have been keeping an eye on. The first is Kansas City Chiefs edge-rusher Justin Houston. Houston has yet to play in a game this season after suffering a brutal knee injury in 2015 and having a long recovery. According to ESPN's Adam Schefter, though, he's set to make his debut on Sunday against the Tampa Bay Buccaneers.
On the more negative side of things, the Arizona Cardinals look like they'll be without star safety Tyrann Mathieu for another week, also per Schefter. The Honey Badger spent the early part of the year getting his legs back while returning from a torn ACL in 2015. However, he hurt his shoulder right as he seemed like he may turn a corner. The middling Cards now have to wait another week to get their star back.
Here's a look at the rest of the NFL inactives for Week 11:
Note: Official inactives reports hit the wire at approximately 11:30 a.m. ET for the early-afternoon games.
We'll see if any of the players who are playing through injuries or if the absence of those that wound up inactive ultimately decides any games on Sunday. With the playoff race ramping up and stakes getting higher, you'd have to imagine that one injury could be the deciding factor in at least a couple of matchups.
More from NFL Spin Zone
This article originally appeared on