NFL Hot Seat Watch: Marvin Lewis Starting To Sweat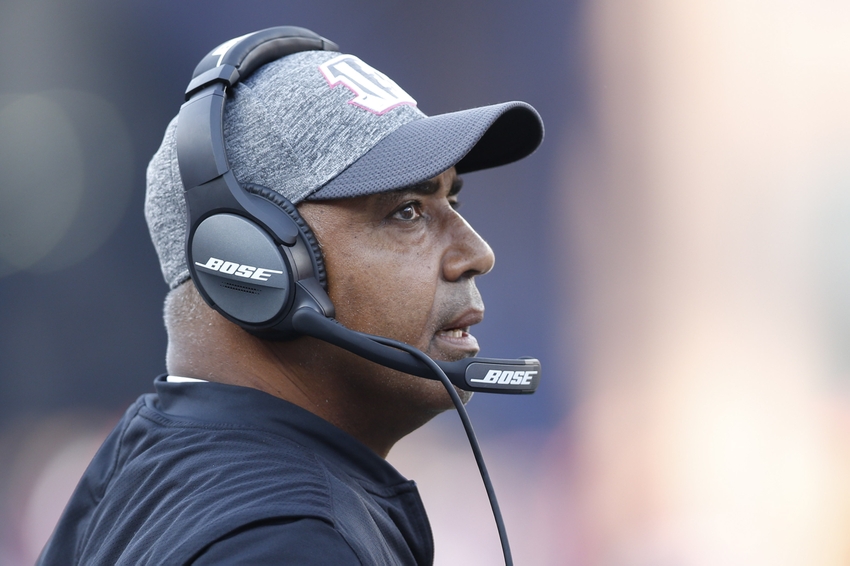 The NFL hot seat watch remains in full effect as new faces join the list and some familiar ones fade away. Who should be the most concerned moving into midseason?
In the end it comes down to who has the worst records. Nothing decides the fate of a head coach in this league more than victories. When a team doesn't win enough, the fans lose patience. When they lose patience, they stop devoting their time (and money) to the team. Ownership can't have that, and so they decide to make a change. So here is who sits in the hottest waters.
HOT:
Mike McCoy
Don't be fooled. Yes the San Diego Chargers managed to win last week but anybody with eyes saw how much of a struggle it was. Once again they almost blew a 4th quarter lead. Mike McCoy knew he had to beat Denver or the threats of him being fired were very real. Thankfully he bought himself some time. Whether the Chargers are able to capitalize on the opportunity is something else. It's been made clear his job is on the line. Will one or two more key losses do him in? It's hard to not envision it.
WARM:
John Fox
After going 6-10 in 2015, expectations were set that the Chicago Bears would at least improve on that mark this year. Now they're 1-5 with the Packers and Vikings up next. Odds are they will be 1-7 at the bye week. That means Fox would have to go 5-3 down the stretch just to equal the record he had last season. He came in with plenty of promises and a reputation for quick turnarounds. So far he's not delivering on any of that. Combined with a testy relationship with the media and preference for giving as little info as possible out, he's fast wearing out the patience of everybody.
Marvin Lewis
One of the reasons that the Cincinnati Bengals have stuck by Marvin Lewis despite zero postseason success is because he keeps getting to the postseason. At some point he has to figure it out right? Well it turns out that streak is very much in jeopardy. The Bengals have dropped to 2-4 on the season. Their worst start in years. Nothing seems in sync about this team and it continues to make boneheaded mistakes. That falls on the head coach. He can survive playoff disappointment, but can Lewis survive a losing season? It's hard to believe that's possible.
SHOULD BE ON SEAT BUT ISN'T
Jeff Fisher
The inconsistencies of Jeff Fisher continue. Every time it seems like he gets things figured out for the Los Angeles Rams, they falter again. After getting shutout in the opener, they won three-straight. Now they've squandered that advantage and are 3-3 after two tough losses. In truth not much has changed. Fisher can get his team to win some games they shouldn't but then they lose games they shouldn't too. That's the mark of a mediocre head coach. Sooner or later the Rams brass will figure that out.
This article originally appeared on