NFL Hot Seat: Rex Ryan Is Down and Gus Bradley Up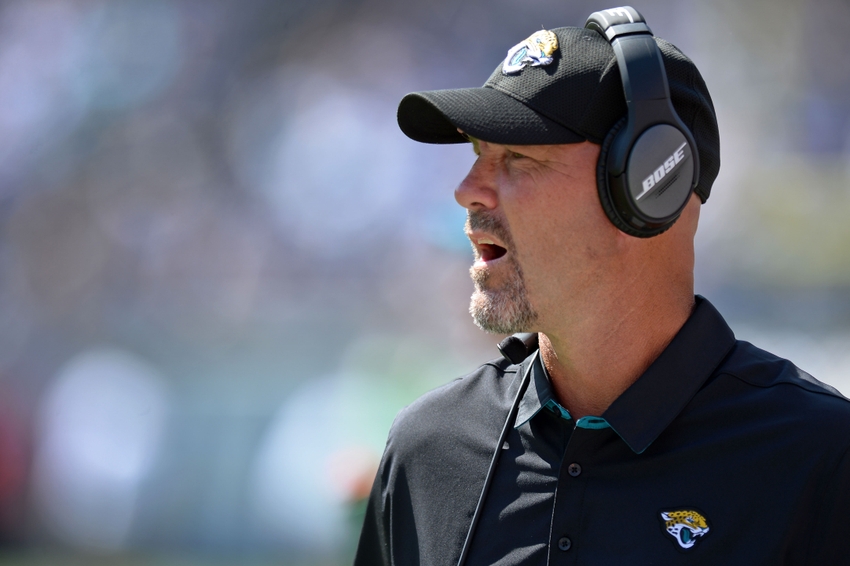 The NFL hot seat is getting a little more crowded each week. As another string of games passes by, who are the names that are really starting to feel the burn?
Hot:  Gus Bradley
Another supposedly great off-season and another terrible start to the regular season. Everybody keeps talking up what a talented young roster the Jacksonville Jaguars have. So how does one explain them having an 0-3 record to start the year? At some point the finger must be leveled upon the head coach. Gus Bradley is a smart guy who was an excellent coordinator, but it's become clear beyond a doubt that he just doesn't know which buttons to push in order to make this team win. A few more losses and it's fair to believe ownership may finally run out of patience.
Warm:  Rex Ryan
The beat down the Buffalo Bills handed the Arizona Cardinals was ever so timely. Another loss would've risen the seat under Rex Ryan to scorching. For the time being he's at least dropped the heat to something more tolerable. That doesn't mean he's out of the woods yet. The Bills are still 1-2 and have a ton of ground to make up if they're going to challenge for an AFC playoff spot. New England is already in control of the division, so it's likely wild card or bust. That loss to the Jets may already be looming large.
Heating Up:  Jim Caldwell
Many were surprised when the Detroit Lions chose to retain Jim Caldwell as head coach. His team came off a disappointing season while both the ownership and front office saw major changes. In such circumstances the coach is almost always among the big sacrifices. Instead the team went for stability, hoping he could get them back on track. So far that gamble is blowing up in their faces. Detroit sits at 1-2 with their only victory coming via a last-second comeback. Their defense is decimated by injuries and things don't look like they're getting better. Caldwell is on thin ice.
Mild:  John Fox
He was hired because of his experience at turning teams around. Instead John Fox has started 0-3 for the second-straight season. Some are beginning to wonder if age is catching up to him. Fox is 61-years old and his Chicago Bears aren't playing with any sort of rhythm, efficiency or confidence. It's too early to declare him a full member of the NFL hot seat club. That said a few more ugly losses like the ones seen the past two weeks and even his reputation might not be able to withstand it.
This article originally appeared on