NFL Hot Seat: 5 coaches who must win in Week 11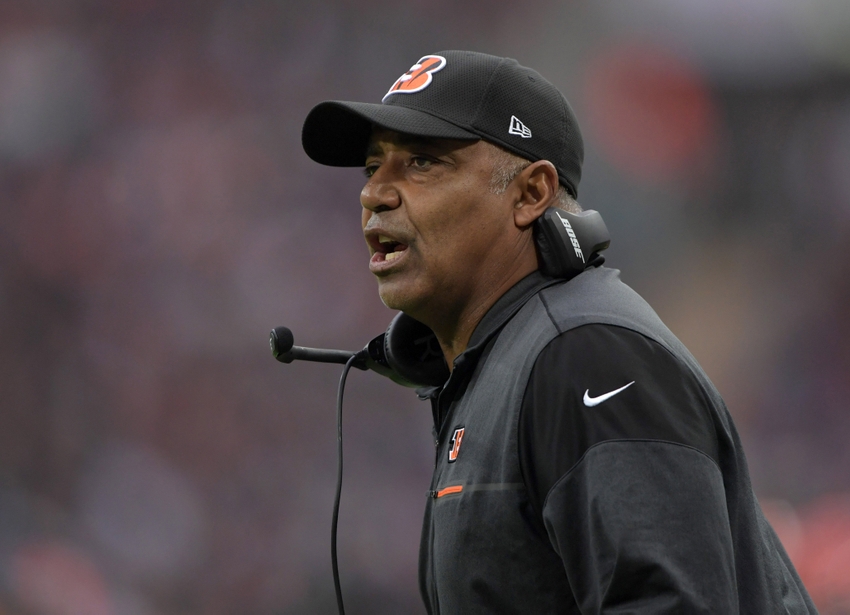 As the playoff picture starts to take shape, these five NFL head coaches desperately need a win in Week 11 to avoid being put on the hot seat.
It may seem crazy, but the 2016 NFL regular season is already starting to wind down and the playoff picture is starting to look more and more clear each week.
This season has been a tough one for a number of reputable NFL head coaches. Despite some of their track records, fans are already calling for their respective coaches to be fired after the end of the season.
With that in mind, here are five coaches who desperately need to get a win in Week 11 if they're going to stay away from the hot seat.
5
Mike
Tomlin
Pittsburgh Steelers
Pittsburgh Steelers head coach Mike Tomlin is one of those guys who seems to have the support of a lot of his players. His job seems pretty secure, but if the Steelers can't finish the season by stringing some wins together, they could be in serious danger of missing the playoffs.
Heading into Week 11, the Steelers are just 4-5. That's good enough for second place in the AFC North, but the division is extremely weak this year. As for the offense that was expected to put up monster numbers all season with guys like Antonio Brown and Le'Veon Bell, they currently rank just 15th in the NFL with 23.8 points scored per game.
It may sound crazy to put Tomlin on the hot seat, but the simple fact is that the Steelers have struggled to meet expectations over the past few seasons. Since the beginning of the 2012 season, the Steelers have gone 41-32 (.562 win percentage) with just one playoff win.
Fortunately for Tomlin, he has a chance to take some pressure off of himself with what should be an easy matchup against an 0-10 Cleveland Browns team. However, if the Steelers somehow fall on Sunday, then Tomlin's seat could get red hot.
4
Jeff
Fisher
Los Angeles Rams
At the beginning of the season, Los Angeles Rams head coach Jeff Fisher made it clear on the HBO series Hard Knocks that he wasn't interested in any "7-9 bulls**t". Unfortunately for him, the Rams might be lucky if they're able to get seven wins on the year.
Los Angeles was barely able to scrape out a 9-6 win over the New York Jets last week, but now the schedule gets a whole lot harder. Over their next five games, the Rams will be playing the Dolphins on Sunday followed by games against the Saints, Patriots, Falcons and Seahawks.
Good luck getting two wins during that stretch.
To make things even more interesting, the Rams have decided to finally name No. 1 overall pick Jared Goff their starting quarterback for Sunday's game against Miami. Fans have been waiting to see Goff start since Week 1, but they'll be upset if he doesn't play well after sitting for more than half of the season.
Sure, Fisher may have gotten a contract extension in September, but that was back when the Rams were somehow still winning games. Los Angeles is now just 1-4 in its last five games, and another loss on Sunday could signal the end of Fisher's tenure with the Rams.
3
Marvin
Lewis
Cincinnati Bengals
One of the biggest mysteries in the NFL is how Cincinnati Bengals head coach Marvin Lewis still has a job. Sure, the Bengals are almost always in the middle of the playoff race, but with a 0-7 all-time record in the playoffs, Lewis can't afford another ugly season.
The Bengals haven't gotten off to the best start this year, going just 3-5-1 heading into Week 11, good enough for third in the AFC North ahead of only the lowly Browns. This is a team with some legitimate talent that includes players like Andy Dalton, A.J. Green and Geno Atkins, but that talent simply hasn't come together.
Sunday's contest against the Buffalo Bills could have a major impact on the course of the season for Cincinnati. If the Bengals fall and go 3-6-1, it's going to be extremely difficult for them to make the playoffs, especially with two games left to play against the AFC North-leading Baltimore Ravens.
Lewis has been able to keep his job since 2003, but if the Bengals miss the playoffs, the front office is going to have to finally let its head coach go.
2
Gus
Bradley
Jacksonville Jaguars
Just look at that face. That is not the face of a head coach who is in control of his football team. Jacksonville Jaguars head coach Gus Bradley is probably already on his way out, but we're still putting on Hot Seat watch anyway.
Jacksonville came into this season with lofty expectations in a wide-open AFC South. Instead, the Jaguars have completely fallen apart and are just 2-7, putting them in dead last in their division. Blake Bortles has been especially terrible, regressing in a big way with 11 interceptions already on the year.
This throw from Bortles pretty much sums up Jacksonville's season.
This week, the Jaguars will be taking on the Detroit Lions and are at least hoping that they won't embarrass themselves. The Lions offense is firing on all cylinders, so if Bortles keeps playing like he has been, the Jaguars are going to be in danger of getting blown out.
Offensive coordinator Greg Olson has already been fired, and it looks like Bradley could be the next on the chopping block.
1
Mike
McCarthy
Green Bay Packers
Forget Aaron Rodgers' "R-E-L-A-X" comments from a couple years ago, because the Green Bay Packers are now in full "P-A-N-I-C" mode, and fans are starting to call for Mike McCarthy's head.
The Packers are coming off of an embarrassing 47-25 loss to the Tennessee Titans last week and will play on the national stage against the Washington Redskins on Sunday Night Football. At just 4-5, the Packers need to turn things around in a big way if they're going to make the playoffs.
One of the biggest problems for the Packers has been their defense, which is giving up 26 points per contest and is good enough for just 24th in the NFL. Meanwhile, the offense has been wildly inconsistent despite McCarthy being an offensive-minded guy.
Injuries have been a serious problem for the Packers, but they're not alone on that front. Packers fans are getting sick and tired of early exits in the playoffs and just one Super Bowl title in the Aaron Rodgers era. They're sick of the status quo and want to see the team make a splash to try and turn things around.
If the Packers lose again on Sunday night, then McCarthy can kiss his job goodbye after 2016.
This article originally appeared on