NFL Free Agency: Most Intriguing Waiver Wire Additions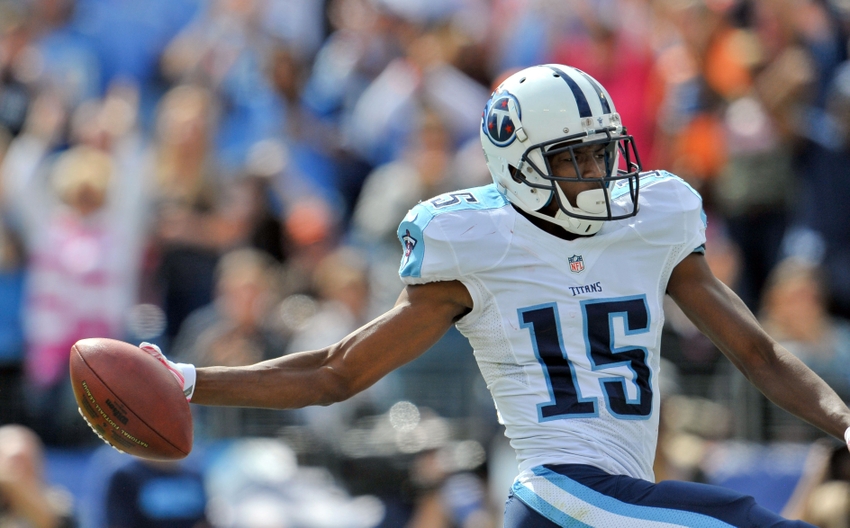 It's often one of the more underrated parts of NFL free agency, but the waiver wire process can sometimes yield quality talent for teams that need it.
The 2016 crop featured plenty of interesting talents, many of them from teams that have since undergone major overhauls to their coaching staffs and front offices. This can often create a scenario where others around the NFL end up collecting the benefits. So which of those players who were claimed should be considered the most notable?
Pierre Desir (CB, San Diego Chargers)
The Cleveland Browns are cleaning house. It's apparent they want a fresh start with a completely remade roster. Even if that means letting go of some solid talent that was there already. Among those names was cornerback Pierre Desire. A former 3rd round pick, the expectations were that he'd become a valued cover man opposite Joe Haden. However, the ongoing coaching inconsistencies, distractions and scheme changes inevitably stunted his growth.
Nonetheless he's continued to show flashes of what he can do. Put into a stable environment in a scheme where his best traits are reinforced, there is no doubt this young man can become a quality cornerback. For the Chargers it makes plenty of sense as well. Desir offers them something they don't have enough of:  size. Their two best cornerbacks, Jason Verrett and Brandon Flowers are under 5'11". Desire stands a rangy 6'1″. That should give them needed help against bigger receivers in that division.
Jace Amaro (TE, Tennessee Titans)
It's hard to figure out what went wrong with Jace Amaro. Coming out of the draft he looked like a slam dunk to become a major passing game factor for the New York Jets. Instead there were a series of false starts due to injuries and coaching changes. He never really had a chance to get comfortable. It was obvious he needed a fresh start and the Tennessee Titans seem like the perfect place, away from the bright lights and pressures of the Big Apple.
What makes them even more of a perfect landing spot is who else is there already. Delanie Walker and Anthony Fasano are two credible veterans who have had success at the NFL level over the years. Their combined experience could be a potential boon for Amaro, something he never really had with the Jets. He'll be able to take a breath and learn intricacies of the game, with the hope that his mental adaptation finally catches up to his plus physical traits.
Justin Hunter (WR, Miami Dolphins)
This might be the one that draws the most attention. Justin Hunter is a former 2nd round pick who showed all sorts of promise during the early part of his career in Tennessee. Still there always seemed to be something that got in the way. Most of the time it was injury problems but he also got into trouble off the field. This lack of dependability soured the Titans on him and they chose to cut the cord. Now the Dolphins are ready to see if they can turn him around.
Adam Gase is about the best hope he could have. Known for being a creative play caller who accents the strengths of his personnel, Gase will know just what to do with Hunter who is a 6'4″ receiver with deep speed. What remains to be seen is whether Hunter is committed to getting past his ugly exit from Tennessee. No doubt he'll have to earn his way on a depth chart that already features Jarvis Landry, DeVante Parker and Kenny Stills.
Marqueston Huff (S, Jacksonville Jaguars)
Another interesting athletic talent the Titans just could never seem to unlock. Marqueston Huff is a safety with plenty of range and a nose for the football. He showcased this with impressive displays on special teams. What he hasn't been able to figure out is a way to apply these traits on defense. Perhaps part of it was not getting a fair shake or just that the light hasn't gone on yet. Maybe a fresh start with a more motivational coaching staff might be the trick.
No doubt the Jacksonville Jaguars are on the lookout for help in the secondary. Of course the special teams prowess was a big lure for them but Huff also represents another attempt by this team to find playmakers on the back end. There is a chance they could try him at corner. He's got enough speed and the kind of size Gus Bradley covets on the boundaries.
Sam Barrington (LB, Kansas City Chiefs)
Inside linebacker has become a topic of concern for the Kansas City Chiefs defense. Though Derrick Johnson remains a force at that position, it's impossible to deny that age is starting to creep into the conversation. He's 34-years old and the team really has nobody else of note at the position they can rely on. Josh Mauga is out for the year with injury. So it was inevitable that they make a move at some point.
Sam Barrington ended up being the name they acquired. This is a rather odd case. In three years with the Green Bay Packers he's bounced between injured reserve and quality contributor. He didn't even play more than eight games combined in 2013 and 2015. Yet in 2014 he helped the Packers defense rebound and reach the NFC championship. When he's healthy he can be a solid player. It's a calculated risk that could work out for Kansas City.
This article originally appeared on