Free-agent LB Julius Peppers plans to return for 16th season in 2017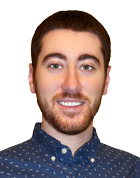 When the Green Bay Packers were bounced from the playoffs, it was unclear what Julius Peppers' future held. He wasn't sure about coming back for a 16th NFL season at age 37. That's no longer a question, according to his agent, Carl Carey.
Carey told ESPN that Peppers will be back on the field in 2017.
"Julius, after taking some time to reflect during the offseason, has decided that he still has the desire and enthusiasm for the game, and his intention is to play a 16th NFL season," he said.
Peppers will be a free agent in just a few days, so it's unclear where he'll be playing in 2017. He was a situational pass rusher for the Packers last season, recording 23 tackles and 7.5 sacks. He was healthy for all 16 games once again, the ninth straight year he's done that.
"He feels great," Carey said. "He's currently working out in Miami, and he's ready to go."
He may be 37 years old, but his availability and health has never been a question. He can join a team in need of a guy who can play half the team's snaps and generate a pass rush on a handful of plays, and the Packers have often expressed how much they appreciate his veteran presence, so a return to Green Bay isn't out of the question.