NFL Free Agency: 5 Players the 49ers Should Target in 2017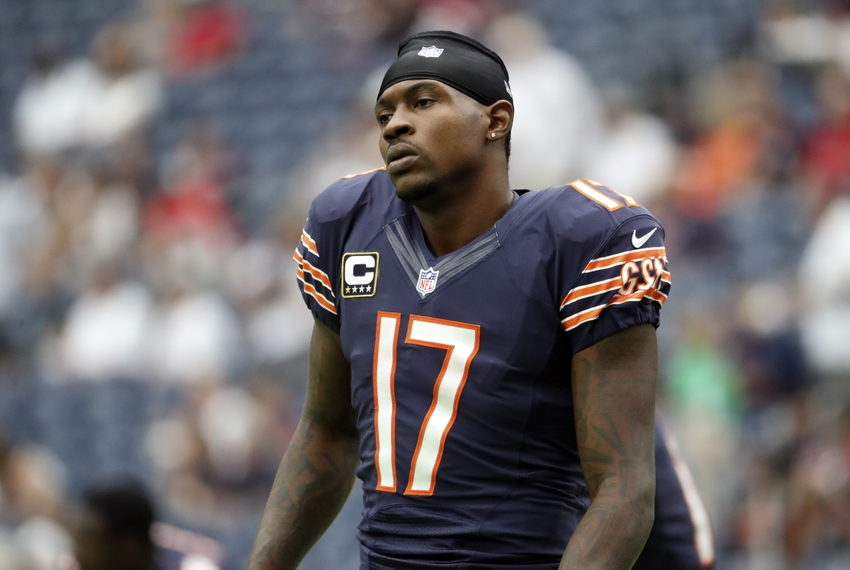 NFL free agency may be a long ways away, but the San Francisco 49ers would be wise to start considering possible additions to a team in need of talent at multiple positions across the board. Niner Noise looks at five potential targets to consider in 2017.
Only a fool would think the current San Francisco 49ers roster is in good shape right now.
San Francisco sits at 1-2 two weeks into the 2016 season and, statistically, the team ranks in the bottom tier in nearly every major offensive and defensive category.
It's nearly a carbon copy of what was seen the previous year.
While the Niners have some nice young pieces in place — such as defensive ends DeForest Buckner and Arik Armstead — the team could also stand to make even more upgrades this upcoming offseason.
The NFL Draft has been the primary means for general manager Trent Baalke to do this. He's not a big free-agency guy. Such actions, and the Niners' own frugal spending, have put San Francisco No. 2 overall in 2016 cap space — $43,416,067 to be exact, per Over the Cap.
The Niners will have even more in 2017, which means Baalke will have the chance to land a good deal of talent in free agency.
That is if Baalke is still employed by the Niners at that point.
Regardless of Baalke's future, let's look at five pending free agents the 49ers should target this upcoming offseason. Losing teams frequently need to overspend, but San Francisco will have the cap space to do this.
And while we don't know what the context will be when 2017 free agency commences, we can at least take an early look.
No. 5: ILB Zach Brown
2016 Cap Hit: $1,250,000
Niners All-Pro linebacker NaVorro Bowman can't do it all. And fans are craving for the days when he and now-retired linebacker Patrick Willis used to patrol the interior of San Francisco's defense.
The 49ers could be good here again. Bowman, along with defensive ends DeForest Buckner and Arik Armstead, are nice cornerstones. But adding someone else to pair with Bowman should be a focal point this offseason.
Especially to hinder opponents' running games, against which San Francisco has struggled this year.
If the Buffalo Bills are smart, they'd extend linebacker Zach Brown, like, yesterday. Buffalo's 3-4 scheme should be an easy adjustment, and Brown is emerging as a tackling machine his first season with the Bills.
Bills LB Zach Brown is tied with Luke Kuechly and Jerrell Freeman for the league lead in tackles with 34.

— Sal Capaccio (@SalSports) September 26, 2016
Pro Football Focus grades him at 89.9 against the run and 89.5 overall so far in 2016. Pretty good.
Brown might be one of the more sought-after defenders on the market this offseason, if these stats keep up.
Remember, the Niners will have the money.
No. 4: DE Datone Jones
2016 Cap Hit: $2,455,282
OK, so the Niners can get a bit frugal here.
Former 2013 first-round pick Datone Jones hasn't exactly emerged as an every-down player for the Green Bay Packers. And he wouldn't occupy the same sort of role with San Francisco either.
The Niners figure to slot up-and-coming defensive ends DeForest Buckner and Arik Armstead to start for the foreseeable future. There's no reason to change that. But a Chip Kelly-led team needs adequate defensive reserves.
San Francisco needs a pass rush too. Jones can provide that.
While not jumping off the charts, Jones does have eight career sacks to his credit — three of them coming last season. He's good enough against the run too, posting a 76.6 mark, according to Pro Football Focus.
No. 3: EDGE Jabaal Sheard
2016 Cap Hit: $6,812,500
Again, the pass rush. Notice a trend here?
The New England Patriots figured turning edge defender Jabaal Sheard into a situational pass-rusher was the way to go. He's thriving in that role and already has two sacks to his credit in 2016. He had eight in the same stead with New England a year ago.
At 6-foot-2 and 254 pounds, Sheard isn't equipped to play a traditional 3-4 defensive end. But he can fit a mold like current Niners edge defender Tank Carradine.
If Carradine's 2016 campaign doesn't go as well as hoped, landing free-agent-to-be Sheard might be a nice option.
#Patriots Jabaal Sheard had a great game. 3 Tackles, 3 Combined, 2 Sacks, 2 TFL. Had more Sacks and TFL than the #Texans combined. #NFL #TNF pic.twitter.com/vwmdyodtg6

— Daniel Fitzgerald (@nflpicksfitz) September 23, 2016
Sheard already has 33 sacks to his name and will be 28 years old next year — the prime of his career.
No. 2: WR Terrelle Pryor
2016 Cap Hit: $1,671,000
It's time to think out of the box on this one. Way out of the box.
Who knows if Cleveland Browns wideout/quarterback/safety/whatever Terrelle Pryor will be able to keep up his unfathomable stat line this season. All he's done so far is amass 244 receiving yards on 14 receptions over three games for the lowly Browns.
More than anyone on the current Niners roster.
San Francisco needs offensive playmakers. It needs them badly. Pryor is somehow proving he can be one of those guys. And by looking at the clip below, it's not too hard to envision how head coach Chip Kelly might be able to use a player like Pryor in his offense:
• 21 rushing yards
• 35 passing yards
• 144 receiving yards@TerellePryor's highlights from #CLEvsMIAhttps://t.co/dDS3569u4m

— Cleveland Browns (@Browns) September 26, 2016
Right now, Pryor is the fourth-ranked wideout on the year, according to Pro Football Focus. He might have more value in a Kelly offense than elsewhere, if the Browns don't extend the 6-foot-6, 240-pound target.
Remember, they need playmakers too.
No. 1: WR Alshon Jeffery
2016 Cap Hit: $14,599,000
The No. 1 target the 49ers should pursue this offseason is Chicago Bears wide receiver Alshon Jeffery.
The problem is many other teams will probably feel the same way.
Jeffery could easily be one of the most sought-after free agents on the market this offseason. He won't come cheap.
But an earlier report from NFL.com's Mike Garafolo (h/t CSN Bay Area) pointed out Jeffery and the Bears were far apart on a long-term extension. Chicago slapped the franchise tag on Jeffery this offseason, so it wouldn't be a surprise to see him land elsewhere.
The 6-foot-4, 230-pound Jeffery already has two 1,000-plus yard receiving seasons under his belt. And 2016 is looking to be a repeat of that accolade, even with the Bears' substandard quarterbacking play.
San Francisco will have to overspend to land a talent like Jeffery. But considering the team's cap space and glaring need for offensive playmakers, it would be money well spent.
Jeffery would be 27 years old in 2017, which means he would be in the prime of his career and a potential long-term staple of the 49ers offense.
All statistics, records and accolades courtesy of ESPN.com, Pro-Football-Reference.com and Sports-Reference.com unless otherwise indicated.
This article originally appeared on