NFL Draft Rumors: Cleveland Browns 'Enamored' by Myles Garrett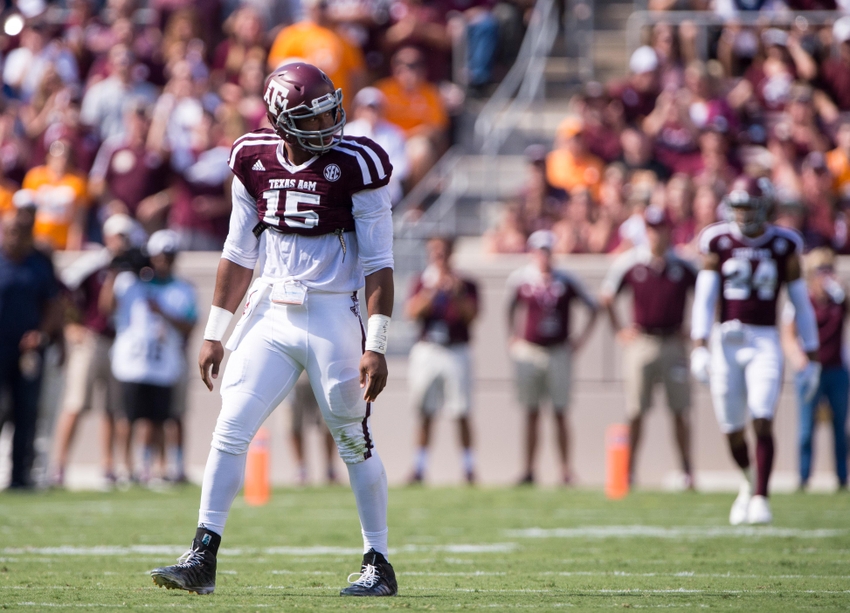 The Cleveland Browns will likely have the first-overall pick in the 2017 NFL Draft and they reportedly have eyes for Texas A&M star Myles Garrett.
Not that this hasn't been the case before, but the Cleveland Browns have high hopes for the 2017 NFL Draft. After stockpiling picks in recent years, there's a legitimate possibility that they could be selecting twice in the first round come April. What's more, they have multiple picks in most of the seven rounds throughout the three days of the draft. The question for Cleveland, as always, is what they're going to do with them—particularly if they hold suit and earn the No. 1 pick.
Conventional wisdom would dictate that the Browns take a quarterback first-overall. After all, we just saw a scramble in the past two drafts to get to the top to take QBs. And Cleveland, among many other things, needs a longterm solution at the position. However, that's not what many fans think they should do. And according to what the Browns feel about a certain prospect, they won't be taking a quarterback either.
Despite also having eyes for North Carolina quarterback Mitch Trubisky, the Browns are head over heels for Texas A&M defensive end Myles Garrett.
According to a report from ESPN's Adam Schefter, a scout says that the Browns have an "astronomical grade" on the defensive end. Moreover, Schefter's source went on to describe Cleveland as being "enamored" with Garrett.
As NFL Spin Zone's own Pete Smith has discussed on numerous occasions, how the Browns front office evaluates and judges players right now is becoming apparently. Especially on the defensive side of the ball, they're looking for freak athletes and game-changers. That's one of the reasons why they traded for Jamie Collins and have plans to stick with the linebacker. Garrett fits that mold.
Though his production wasn't at the level that many hoped it would be as a junior for the Aggies, the physical tools of the end are off the charts. While he's a massive load with his large frame, he also possesses uncanny quickness and speed. Therefore, it's reasonable to think he could make an impact immediately based on physical tools alone. Throw in his youth and potential and he's an absolute stud prospect.
The obvious concern for some fans would be the fact that Garrett, although great, doesn't play quarterback. However, this quarterback class is mild at best. They'd be much better off waiting either until their second-round pick or later to look at QB. Either way, how the Browns have drafted recently made many assume they'd love Garrett. And if these reports are to be believed, they most certainly do.
This article originally appeared on