NFL Draft Rumors: Browns High on Quarterback Mitch Trubisky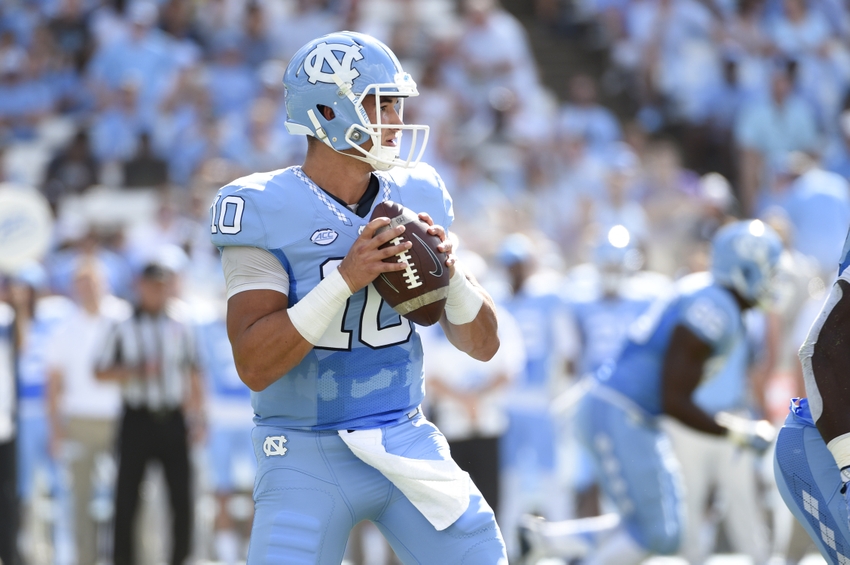 The Cleveland Browns will almost surely going to be picking first in the 2017 NFL Draft and reportedly are high on quarterback Mitch Trubisky.
At this point, talking about the Cleveland Browns quarterbacks is more of a punch-line than anything. From Robert Griffin III to rookie Cody Kessler, six different players have taken snaps for Cleveland in just the 2016 season alone. Never mind the laundry list of starters they've rolled out unsuccessfully over the past 17 years. However, they may believe the answer to their woes lies in the 2017 NFL Draft.
It's a near formality that the currently 0-11 Browns are going to have the No. 1 overall pick in the 2017 draft. However, the question for many is what they plan to do with it. Obviously taking a quarterback given their struggles would make sense, but would that be the best value? If it's one signal-caller in particular, Cleveland reportedly believes it would be.
According to a report from Jason La Canfora of CBS Sports, the Browns are high on North Carolina Tar Heels quarterback Mitch Trubisky. The 6-3 junior has been phenomenal in Chapel Hill this season, already having thrown for over 3,100 yards to go with 25 touchdowns and just four interceptions. Per the report, both scouts and members on the front-office love what they've seen from Trubisky.
Coming into the 2016 college football season, Trubisky wasn't even heavily on the radar of some scouts. He was a junior first-year starter with little-known about him. However, he's displayed impressive accuracy, arm strength, and athleticism throughout his 11 games as a starter. What's more, he's a player with Ohio ties, coming to UNC by way of Mentor, OH (about an hour away from Cleveland).
Obviously the fact that the Browns' analytics and scouts favor Trubisky in late November doesn't mean all that much. However, what it does show is that they are considering a quarterback with the first pick. Considering that this is considered a shallow quarterback class in 2017, that hasn't been a formality.
We'll see how things progress for the Browns in regards to the draft moving forward. However, it looks like for now that Mitch Trubisky will be the next man to try and pull the franchise out of the mire.
This article originally appeared on