DeShone Kizer agrees with Brian Kelly that he needs time to develop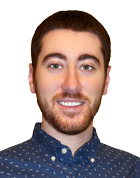 DeShone Kizer is undoubtedly one of the best quarterbacks available in this year's draft. He's far from a finished product and isn't a sure bet to succeed in the NFL, but the potential is certainly there.
His head coach at Notre Dame, Brian Kelly, knows how talented Kizer is, but he did admit recently that DeShone would have benefitted from another year at the collegiate level.
"Well, he still should be in college," Kelly said. "You know, but the circumstances are such that you have to make business decisions and, you know, he felt like it was in his best interest and I'm going to support him and his decision. But the reality of it is he needs more football. He needs more time to grow in so many areas, not just on the field but off the field. He's a great kid, he's got great character."
Kelly came under a great deal of criticism for his comments on Kizer, later clarifying what he meant by them. It was unusual to hear a coach criticize his former player just a few weeks before the draft, but Kizer didn't take any offense to Kelly's claim.
He actually believes it to be true.
"It's honestly the truth," Kizer said on ESPN Chicago 1000. "I have two more years available [of college eligibility]. I'm only 21 years of age. There is a lot of growth for me. There's a lot of growth for everyone in this draft. There's a lot of guys out there who had to make big adjustments as they move into the NFL, and I know it. That's why I'm not the No. 1 quarterback guaranteed walking into this draft as we speak."
Kizer isn't viewed as a complete project in the NFL, but he's also not a Day 1 starter. While he won't flat-out admit that, he does acknowledge that he has room to grow.
"For me, that's just another opportunity for me to acknowledge that yes I do need to grow," Kizer said. "Yes, when I am meeting with these coaches on the potential teams that I play on, I need to understand that I need to buy into their coaching to become successful, to fill in those gaps, to truly become a pro that I need to become."
It remains to be seen where Kizer will be drafted – it can be anywhere from the top 10 to the second round – but there's no doubt he has his work cut out for him to be a starter as a rookie.