NFL Deploying Tactics To Keep Raiders In Oakland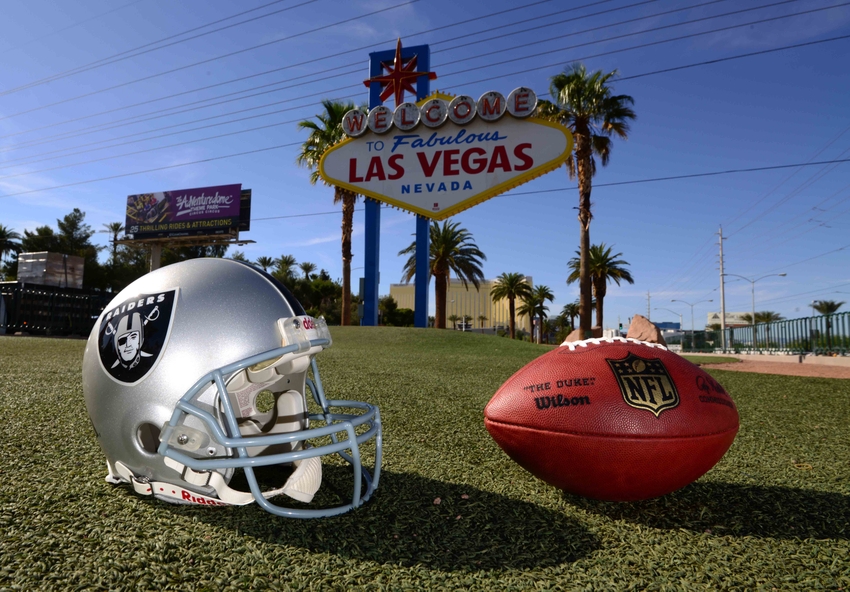 Oakland Raiders fans aren't really allowed to enjoy themselves these days. That's a real shame too because their team is getting good.
Derek Carr is leading one of the most exciting, young offensive attacks in the NFL and for the first time in years the Silver and Black lead the AFC West. Unfortunately a dark cloud hangs over all this success. In the backs of peoples' minds they know there is the looming possibility that their beloved team could move out of town. With owner Mark Davis at an impasse over getting a new stadium in Oakland for his team, he's been pushing hard for a move out of town to a new location.
Las Vegas is the popular destination with Los Angeles also in play. By all accounts the process is well under way for a move to happen. Fans are beginning to panic. It would mark the second time since the early 1980s that the Raiders have left Oakland for a new home. Losing a team once is bad enough, but twice? However, they do have something pretty important on their side in this fight.
The NFL itself.
Steve Wyche of NFL Network has kept close to the situation and believes other team owners are not eager for the Raiders to go anywhere. The reason? Money, of course.
"While there is momentum from political leaders in Nevada and Raiders owner Mark Davis to move to Las Vegas, I have been told by sources (from the league and outside of it) with a firm grasp on potential relocation that the NFL does not want the Raiders to leave Oakland.

To enhance that point and to potentially buy time, the NFL has prioritized San Diego's stadium situation over Oakland's. So it'll be Chargers first, Raiders second. The only way that changes is if Davis makes a rogue move to Nevada, something no one I spoke with expects.

League studies have lent more attractiveness to the Bay Area because of market size and long-term financial stability, per a source."
Money is always the great equalizer in these situations. The NFL is a business, first and foremost. Though Las Vegas has its casino money, the fact is it doesn't offer as much financial potential as the west coast. Of course this tactic the league has deployed isn't solving the problem. It's merely buying time. Something will have to change between the city and the team in order for fans to get their miracle. Until such time the Raiders are still on course to depart within the next couple years.
This article originally appeared on