NFL Defensive Player of the Year: Top 5 Early Contenders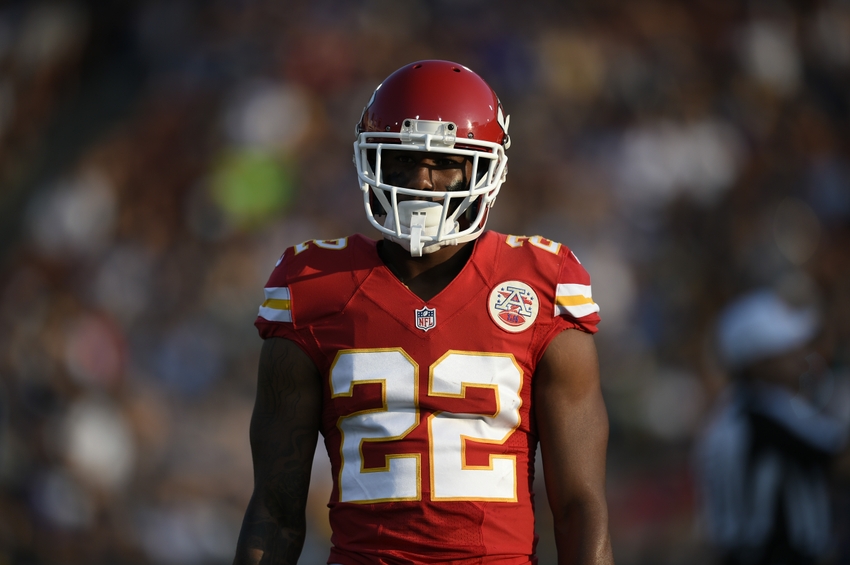 One man has had a stranglehold on the NFL Defensive Player of the Year award lately. Could any of the top current contenders finally pry it away from him?
The field is pretty rich this year with a host of different talents from several positions ready to stake their claim to the highest honor there is for a defensive player. After all, everybody knows the MVP has become the VIP lounge nobody gets into but the quarterbacks. So here are the five names leading the pack so far.
#5:  Whitney Mercilus
The upward trend just keeps going for Whitney Mercilus. It's fair to say the Houston Texans hoped he'd become a top compliment to J.J. Watt when they drafted him back in 2012, but it's fair to say the expectations are being exceeded. He finished with 12 sacks last year, his first season with double digits. Some thought that would be his peak moment, especially with Jadeveon Clowney expected to get more snaps as his body finally showed signs of good health.
Seems Mercilus has no such plans. He got 2016 off to a hot start with two sacks in the opener against Chicago. Week after week he continues to validate the decision of the Texans brass to hand him a four-year contract extension last year. Based on the hot streak he's on, it's possible he could do something unprecedented by becoming the second player from the same team to win DPOY within the same decade. That would be a fitting tribute to Smith and his front office.
#4:  J.J. Watt
People thought Peyton Manning would never break Brett Favre's record of three MVP awards in a career. He ended up having five. So it's not crazy to think that J.J. Watt will just continue racking up Defensive Player of the Year awards. The guy just turned 27-years old and already has three under his belt. A slow start to this season due to lingering effects from back surgery may slow him down, but then again time has shown it's never smart to doubt Watt.
With Mercilus and Clowney pulling blockers their way, that means he's going to see more single blocks than ever. Can anybody understand just how frightening a prospect that is? As the weeks go on and he gets further into game shape, the quarterbacks he could leave in his wake are staggering. It comes down to whether voters will embrace the idea of voting him in again and whether anybody else can outperform him.
#3:  Marcus Peters
Rookie of the Year in 2015 to Defensive Player of the Year in 2016? It's not out of the question for Marcus Peters. He has become the unquestioned top cornerback for the Kansas City Chiefs and is rapidly rising up the boards as one of the best in the NFL. He had eight interceptions last season and already has one to start his second year. Now that he's their primary cover guy, odds are he'll attract even more attention and the votes that go with it.
The tricky part is the production. That is what it will take for him to do it. Charles Woodson was the last cornerback to win the award back in 2009. Before that it was Deion Sanders in 1994. So it's notoriously difficult for players at that position to win. Especially with top pass rushers like Watt and tackling machines like Luke Kuechly standing in the way. Peters will have to match or even exceed what he did as a rookie.
#2:  Leonard Williams
He was proclaimed the best overall talent in the 2015 draft class. Even though the New York Jets didn't need defensive line help, they couldn't resist making Leonard Williams the 6th overall pick. His response was a strong rookie season in limited snaps playing behind Muhammad Wilkerson and Sheldon Richardson. With Damon Harrison gone it was obvious he'd be getting more playing time this year and opponents are not happy about that.
Despite facing a pretty solid Cincinnati Bengals front, Williams was unstoppable. He haunted the dreams of Andy Dalton, collecting 2.5 sacks in the opener. To think he won't have to worry about double teams because Richardson and Wilkerson will be there means his production should only continue to rise. Especially given some of the immobile quarterbacks he'll face this season. Health permitting it's going to be quite the breakout.
#1:  NaVorro Bowman
Was it the Rams offense being that bad or the San Francisco 49ers defense being that good? In the end it doesn't matter because the one constant was that NaVorro Bowman was everywhere. Once again he showed why he's one of the best linebackers in football, always seeming to be one step ahead of the opponent. He made nine tackles, intercepted a pass and deflected another. How he's able to do all this after what happened to his knee three years ago is staggering.
Since he wasn't able to get Comeback Player last year, it would be fitting if he took Defensive Player of the Year this time around. A subtle jab to the voters that they can't forget about him. He's already on pace to top the absurd 154 tackles he had in 2015. Based on where his physical conditioning and awareness are, there isn't much standing in his way except a poor performance by his teammates. Based on how things went Monday Night, that's no longer a big concern.
This article originally appeared on