NFL announces major changes to touchdown celebration restrictions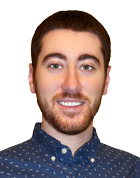 The NFL has angered a lot of fans and players in recent years by cracking down on post-touchdown celebrations. First props were eliminated, then dunking over the goalpost was banned, as well.
As it turns out, the league is reversing some of the harsh restrictions on celebrations, allowing props, group acts and snow angels.
Following conversations with dozens of players, we're making changes to our celebrations policy: https://t.co/1NLdEJjsGD

— Roger Goodell (@nflcommish) May 23, 2017
Here's part of what commissioner Roger Goodell had to say Tuesday:
"Today, we are excited to tell you about another change that comes after conversations with more than 80 current and former players: We are relaxing our rules on celebrations to allow players more room to have fun after they make big plays."
Twerking and suggestive dances, as well as bow-and-arrow-type celebrations are still banned.
"In my conversations with NFL players, it was also clear how much our players care about sportsmanship, clean competition and setting good examples for young athletes. That is why offensive demonstrations, celebrations that are prolonged and delay the game and those directed at an opponent will still be penalized."
The NFL's strict rules regarding player celebrations have struck a nerve among fans. Many have called it the "No Fun League" because players aren't allowed to express themselves after making a big play or scoring a touchdown. Referees have even expressed displeasure with the NFL's harsh rules, putting them in difficult situations when it comes to deciding what's allowed and what's not.
This isn't a complete overhaul of the celebration penalties, but it is a step in the right direction. Hopefully, we'll see players get more creative after scoring touchdowns, the way they were before the restrictions were put into place.